Bus and Minibus Hire in Brisbane
A full 80% of Australia's population lives within a short 100km of the coastline. More than any other nation on the planet. With so many coastal dwellers it is no surprise that there are so many things to do that are oriented around the water and the beaches. Brisbane is lucky enough to enjoy a subtropical climate so the landscaping is gorgeous throughout the city. There are great parks, and other outdoor activities that are available for most of the year.
Whether you are visiting Brisbane for business or pleasure or just simply want to explore your city while someone else provides the transport Executive Coach Charter can provide transportation options for groups of 2-200.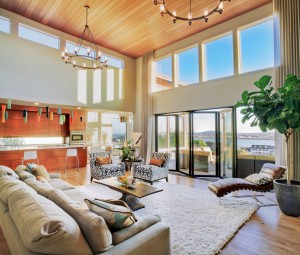 Brisbane is filled with many different types of accommodations. For the budget traveller there are backpacker hostels, and guesthouses available with small kitchen units. For families there are a number bed & breakfasts, and boutique hotels in all price ranges. For corporate travellers there are a number of chain, chic and boutique hotels that are designed with the business traveller in mind. From chain hotels that can accommodate large numbers of delegates with conference rooms and meeting rooms, to boutique hotels that provide peaceful work environments.
Attractions in Brisbane
There are so many attractions in Brisbane to enjoy it is hard to know where to begin. There are multitudes of golf courses, day spas, sporting arenas, the number of attractions dedicated to animals is nothing short of amazing with Seaworld Goldcoast, Lone Pine Koala Sanctuary, and the zoo. There are many different parks, such as the botanic gardens, the South Bank Parklands and Roma Street Parkland. There are mountains nearby to make day trips to such as the Mount Coot Tha lookout in Queensland and others.
With so many attractions to choose from you are sure to find something great for your family to do, or if you are looking for corporate team building ideas we have a special list of attractions that are especially designed to enhance team building days by minibus.
Brisbane also has some really great local wineries, why not take a look at 3 of the best winery tours available.
Conference Centres in Brisbane
There are conference venues in Brisbane to suit the needs of any business. From the Brisbane Convention & Exhibition Centre or the Royal International Convention Centre for large events, to any one of the smaller venues Brisbane has an option for you. For clients looking to book parties, weddings or celebrations please take a look at our event venues blog article with suggestions on where to hold your special events. Whether you want an intimate gathering for a group of 20 or need to organise an expo for 2000 delegates Executive Coach Charter can provide all your transport options, and even help you plan your event by helping you choosing the venue.
Feel free to take a look at 4 of the best conference facilities that Brisbane has to offer.
Dining out in Brisbane
Australia as a whole is at the forefront of the sustainable food movement. No other nation is doing so much with farm to table dining and designing menus that change with produce and meats that are in season. The dining options in Brisbane are vast, from casual family dining, to organic options, vegetarian places, international fusion cuisine, and fine dining. Do not forget the prepared food you can find at the best farmers markets in the Brisbane area as well.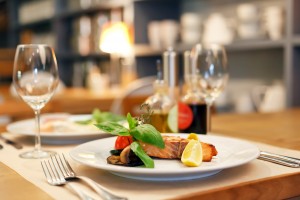 Shopping in Brisbane
Brisbane is a veritable shopper's paradise. Brisbane has over 1000 stores available for shoppers to shop til they drop. The City is the go to shopping precinct with the highest concentration of stores with the largest variety. There are other areas that stand out such as Fortitude Valley, and Paddington. If you want to see shopping at it's very best make a trip into The City and visit all the Flagship Stores.
The Flagship stores are my favourite, they have staff to spare, and the largest selections available and the most beautiful displays. These are the model stores all others are supposed to strive to attain. It is impossible of course because these stores are over staffed and over stocked for consumer convenience and to showcase the best of the best but if you are here anyway they are the best shopping experience around.
School Runs in Brisbane
Executive Coach Charter provides contracted school run services throughout major cities in Australia. Please contact one of our school specialists for your specific enquiries.
We are happy to provide daily runs, as well as one time events such as sporting, and academic competitions, or educational trips. Special pricing is available for schools. Please enquire today.
Tours from Brisbane
Brisbane is a great place for day trips. There are beaches, golf courses, national parks, day spas, wineries, and even more things to do in and around Brisbane. For the latest tour ideas in Brisbane and beyond please like us on Facebook or visit our blog regularly.
For more information and to make your booking, contact us today on 02 8970 8837