Lowest Price Guarantee*
Easy 3 Click Booking Process
Best Selection of Vehicles
Accredited Business
Looking for a comfortable coach hire in Sydney? You have come to the right place
If you are looking for executive coach hire in Sydney then you have certainly come to the right place. Sydney Executive Coach Charter has been providing group transportation coach hire in Sydney for many years and are one of the leading Sydney Coach Hire companies that there is.
We specialise in group transportation for the whole of Sydney, whether you wish to travel to the CBD or the suburbs, our local drivers have great knowledge of Sydney. Our reputation is based upon giving great competitive Sydney Coach Hire together with superb service and at a very high standard.
Just look at our testimonial page area to see what our happy clients say about Sydney Executive Coach Charter.
We provide a wide range of coaches and buses for hire, and our Coach Hire Sydney with Driver is one of the most popular services that we offer. Whatever your purpose, be it for a corporate event or school bus hire, here at Sydney Executive Coach Charter we have it covered.
By having all the experience of Sydney Executive Coach Charter to chauffer both your group and yourself about is the best way to get around and see Sydney.  
Welcome to Sydney Executive Coach Charter the number one coach hire company in Sydney. If you are looking for affordable coach hire in Sydney there is nobody better, or with more experience.
Here at Sydney Executive Coach Charter, our number one priority is our clients, and we make it as easy as possible to deal with us. Our service is fast and friendly and our experienced staff can answer any query you may have.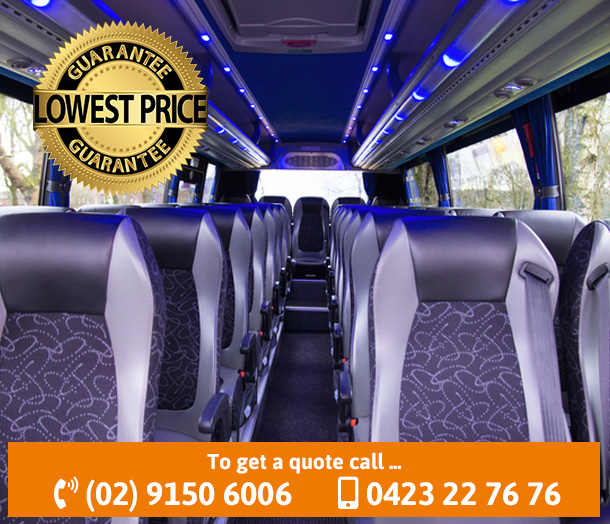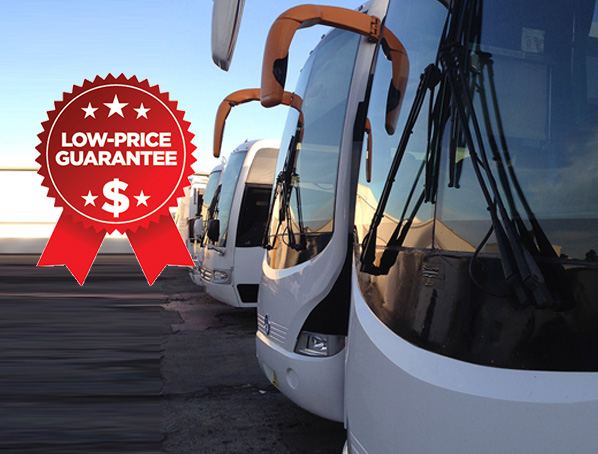 Transfer from Sydney Airport to your hotel or conference

Your Number One Stop for ground transportation in Sydney

Corporate Bus & Coach Charter Conference, Training & Events
To get a quote call …

(02) 9150 6006

Our Sydney Coach Hire Services
It does not matter if your group is large or small, Sydney Executive Coach Charter is the leading group transportation provider in and around Sydney. We offer a complete range of coach hire services in Sydney to our clients, including: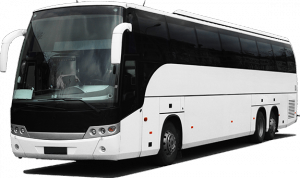 Our Vehicles
We only use modern vehicles that are well equipped and suit all the different requirements of our clients. Safety is our main concern and all our coaches and buses are maintained to the very highest of standards.
After every charter, our coaches are fully valeted and cleaned inside and out ready for our next client. By choosing our Sydney coach hire service your party will arrive at your destination, on time and in comfort.
Our commitment to our clients is to provide the highest quality service at competitive rates, both in Sydney and the surrounding areas.
Our Drivers
Here at Sydney Executive Coach Charter, we understand that our most important representatives are our drivers. And that is why they are selected not just for their skill at driving and their in-depth knowledge of Sydney, but because they are polite and understand our client's needs.

A Sydney Coach Hire Company
Our clients are our number one priority, their safety and what they require. And we honestly believe that the Sydney Coach Hire Services that we offer truly reflect our best standards every single time.
We guarantee to deliver our passengers to an agreed schedule on time and in the best possible comfort and safety. And every coach charter that we offer be sure we are providing the most competitive rates.
And when you are communicating with us in any shape or form it will be easy and informative. We strive to make each and every one of clients happy with the highest levels of service possible.
When you are ready to book your next Coach Hire in Sydney contact us and we will give you the best assistance possible.
Need Some Inspiration For Your Next Sydney Coach Charter?
Are you visiting Sydney anytime soon? Maybe from another city or coming in from another country? It's always best to do some local research online before you arrive so you have an itinerary and a plan ready.
If you have got a small or large group then using our Sydney coach charter service will be perfect for you and your group to get around.
Come and read some of our recent articles before you plan your trip with Sydney Executive Coach Charter and check out where you can visit!
Why we are the right choice:
The number of repeat customers and word of mouth recommendations we have had stands testament to the excellence of our services. Having vast experience in the business of coach hire in Sydney, we know every client has different needs. With the help of our highly trained and professional chauffeurs, we are able to provide our customers with premium services to their utmost satisfaction. All our drivers are licensed, friendly and professional.
When hiring us you can be assured that you will have a safe and comfortable ride. We have a wide range of vehicles available so whether you have a small group or a large one, you can hire us. We are known as one of the best companies in Sydney for coach hire services.

Give us a line:
Have any questions or want to hire our high-quality services? All you need to do is get in touch with us by calling at, Tel: (02) 9150 6006. You can also send your queries via email at, Email: info@executivecoachcharter.com.au.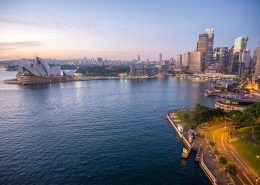 Sydney Executive Coach Charter offers a full range of corporate…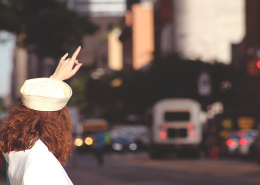 Selecting a bus or coach charter company for your next excursion…
Online quotes available now, please fill out our simple quote form on this page.