Lowest Price Guarantee*
Easy 3 Click Booking Process
Best Selection of Vehicles
Accredited Business
Need budget-friendly bus hire in Sydney with a driver? Look no further than Executive Coach Charter
Are you looking for feasible and affordable travelling options to take your students on a study tour? When going on a trip with students, their safety is of utmost importance and to keep them safe, you must hire a reliable and licensed company. Executive Coach Charter is one of the pioneering companies in Sydney to offer easy on the budget group transport services. We have provided numerous schools with dependable travelling solutions and are one of the best companies for bus hire in Sydney with driver. We have a wide array of buses that can cater to small and large groups alike.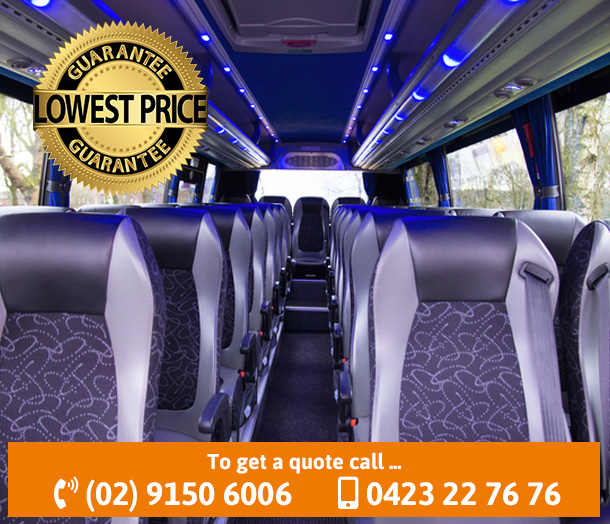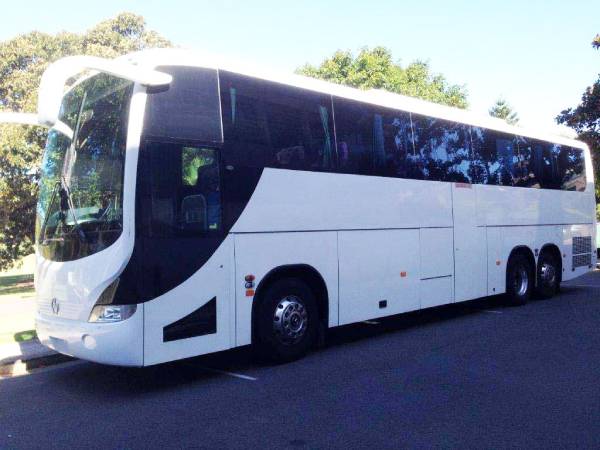 Who we are:
Executive Coach Charter has been in the transportation industry for years on end now. With a significant amount of experience under our belt and numerous satisfied clients, we are considered to be one of the top companies in the car hire industry. Over the years we have successfully catered to commercial and private clients alike. Our services are not only limited to trips as we also provide group transport services for wedding ceremonies, prom parties, airport transfers and much more. Executive Coach Charter is a fully licensed and registered company that follows all standard industry protocols pertaining to our service and drivers. Keeping customer satisfaction at the forefront of our priorities, we go above and beyond to meet your requirements.

Transfer from Sydney Airport to your hotel or conference

Your Number One Stop for ground transportation in Sydney

Corporate Bus & Coach Charter Conference, Training & Events
To get a quote call …

(02) 9150 6006

The benefits of hiring a chauffeur driven bus:
When taking kids out, it is of utmost importance to keep them safe. Parents trust the teacher and the school to keep their children safe and all necessary measures and precautions should be taken to keep their trust. The first step that can be taken to ensure it, is to get a vehicle that is completely functional; there are no problems with the engine or any other hazards. Executive Coach Charter has state of the art luxurious buses that are serviced regularly to maintain optimum performance for our clients.
The drivers who will be driving you are licensed professionals with years of experience in the industry. The drivers we hire go through an extensive process of background checks and vetting. You can rest assured that their driving skills can be fully counted on and the students will be safe with them. Though Executive Coach Charter does offer self-drive option, it is advisable that you let our expert drivers do the work and let the school supervisors invigilate the students.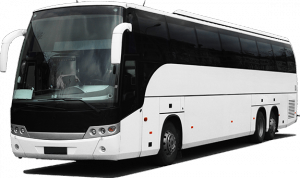 Why us?
Executive Coach Charter offers one of the best services for bus hire in Sydney with driver. Our buses are luxurious with plush seating; guaranteeing a comfortable ride for all. Our driver will reach the pickup location well within time to ensure timely departure. Should the party encounter a traffic jam, they will expertly navigate through alternative routes and get you to your destination on time as well. Whether you have a small group of students travelling or a large, our coaches can comfortably seat up to 60 passengers.
To hire luxurious coach service, get in touch with us on the details given below.
Give us a call on TEL: (02) 9150 6006 OR (04) 2322 7676
Or write to us at Email: info@executivecoachcharter.com.au
To take a look at our fleet first hand, drop by at our office. We are located at: 13/367 New Canterbury Road Dulwich Hill NSW 2203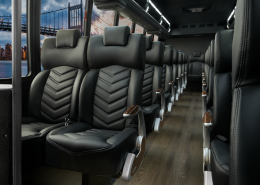 Bus Charter in Sydney can substantially take you to any point…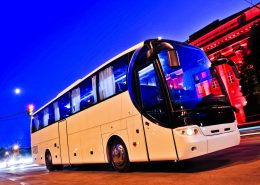 Executive Coach Charter is a trusted, low-cost bus company providing…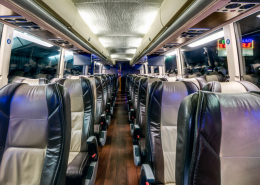 At the first glimpse, a coach hire may very look like a normal…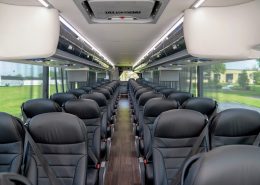 Some event organizers plan carpools or book plane tickets to…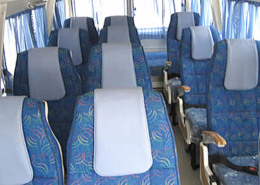 It is the obvious situation that more the people, more the fun.…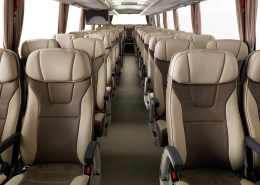 Traveling always seems to be fun, but it depends on us if you…
Online quotes available now, please fill out our simple quote form on this page.