Corporate Bus and Coach Charter in Melbourne
Melbourne has evolved into an important business centre. Hotels and conferencing facilities are a plenty with virtually every price range covered.
There is also a range of top sporting venues not to be missed, including international quality golf courses.
Wherever you are planning to go in Melbourne, Executive Coach Charter are well equipped to lay on the transportation. Our affordable options mean that you will have plenty of budget left other to spend on the event itself.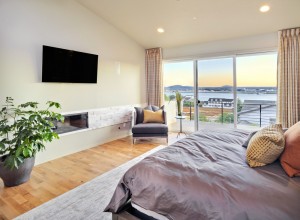 Staying overnight in Melbourne
As you might expect, Melbourne has a huge choice of hotels to suit just about every requirement and budget.
Whether you are staying in the CBD for a conference or business meeting and are looking for suitable group accommodation then you are guaranteed plenty of choice. Catering for executives there are the well respected chain hotels of Radisson on Flagstaff Gardens, The Hilton Melbourne South Wharf and the Melbourne Marriott Hotel.
Whatever your budget and reason for staying in Melbourne, there is no shortage of well priced accommodation.
If you are combining your visit with a trip to the Airport then speak to us about our great value airport transfer service.
Attractions in Melbourne
It might be that your visit to Melbourne coincides with a corporate event of some description, maybe you are planning to organise a team-building event, or similar.
Aside from an array of superb conferencing facilities like Mantra on Russell,or The Crown Conference Centre there are a considerable number of options available. If you are planning a new product launch and want to utilise some of the best facilities around then the Stamford Plaza Melbourne is well worth a look.
If you don't need something quite as formal then why not consider the Royal Melbourne Golf Club. This private member course is one of the most respected courses in Australia and is well renowned for its corporate events. The venue itself is more than capable of hosting weddings plus a range of cocktail and Christmas parties.
Executive Coach Charter are more than happy to be called upon to provide solutions for all your transportation requirements. Whether you need a mini bus for a smaller group or are looking for a fleet of executive coaches, we have the answer.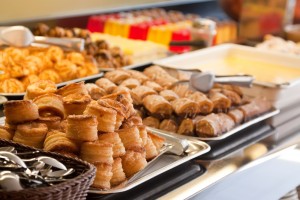 Dining in Melbourne
Food and wine is of immense importance in Melbourne, hence the reason why it has turned into a $4 Billion a year industry. If you are looking for an upmarket setting to take a corporate lunch then some of the hotels listed above will definitely suit.
If Cantonese food is on the agenda then a visit to Flower Drum is almost certainly guaranteed to impress corporate clients. Likewise,The Press Club commands a similar following for lovers of fine Greek cuisine.
The Italian on Collins Street has gained a reputation amongst business types, notably stock brokers, lawyers and investments bankers.
When the time comes to plan your corporate group transport in Melbourne, think Executive Coach Charter!
Sport in Melbourne
Melbourne is of course home to the Formula One Australian Grand Prix, and one of the most easily recognised events on the sporting calendar. There are fewer better corporate events that the GP, spread out over the three days there is an opportunity to impress potential clients and customers alike.
It might be that noise and burning rubber aren't your thing. If that's the case then why not consider the Australian Tennis Open? This Grand Slam event for the Asia Pacific region always sees some fantastic tennis from the many of the world's top players.
If you are looking for something more regular than the annual sporting events above then Australian Rules Football is a must when visiting Melbourne. Local side the Melbourne Demons have one of the biggest followings of all the clubs across Australia.
When it comes to low cost group bus and coach hire, Executive Coach Charter are the ones to trust. For more information and to make your booking, contact us today on (02) 9150 6006