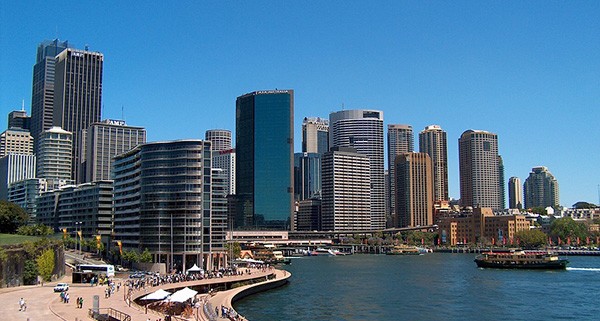 Sydney is world famous for having some of the best and most iconic beaches in the world amongst the most famous is probably Bondi but there are some great hidden away gems just waiting to be explored.
Perhaps the greatest metropolis of fun and commerce to have such fantastic beaches and leisure opportunities open to locals and visitors alike.
Sydney abounds in white sandy beaches but if you are more for a tranquil lazy day then perhaps Bondi Beach should be avoided and look at Balmoral on the northern side or Redleaf on the eastern side.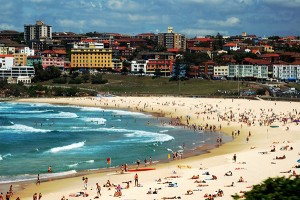 Bondi Beach
Certainly Bondi is Australia's best known beach and therefore also tends to be the most crowded. It still has its charms and is definitely worth a visit. The best swimming is probably in North Bondi and if you go mid-week then things are a little quieter.
If you fancy an early morning cuppa or breakfast then Brown Sugar is an excellent choice before taking lunch at Bondi Hardware. The Porch and Bucket List are also favourite watering holes of tourists and locals alike.
Tamarama Beach
This narrow strip of land between the headlands at Tamarama is a little spot of aloofness from all the other rather crowded beaches. This is rare for a city beach giving it's close proximity to Bondi.
Very much a place for the more suave and glamorous and also the left-hand reef break will have you vying with some of the city's best surfers and bodyboarders to catch a decent wave.
Freshwater
Freshwater is a hidden gem and is the first beach north of Manley boasting a great rockpool which will delight your kids and possibly entertain yourself too.
It is also officially the official birthplace of surfing in Australia. The tale goes that a Hawaiian swimmer started to show off with what he could do with a board back in the early twentieth century.
There is a great place to end your day and have a beer or something to eat, pop into Pilu restaurant part of the establishment of Freshy.
Shelly Beach
One of the most picturesque and beautiful beaches in the whole Sydney area. Shelly Beach is a secluded cove not far away from Manley's main street, simply walk south along the road and you will eventually come to it.
It is a perfect spot for a picnic with the family where the scenery of bush and tropical vegetation matches the exotic fish swimming freely in the water. The beach is timeless and you could almost imagine days of yore where designer bathing suits were donned to take a dip.
Surf at nearby Fairy Bower, one of Sydney's best surf breaks or swim safely at the Cole Classic which is Australia's largest ocean swim.
Whatever beach you choose to spend your day, choose the most appropriate beach to suit your needs. Sydney's beaches have something to offer everybody and you are guaranteed not to be disappointed.
If you find yourself looking to organise a group based event then think  Executive Coach Charter.
For the best value mini bus hire in Sydney, contact our friendly team today!