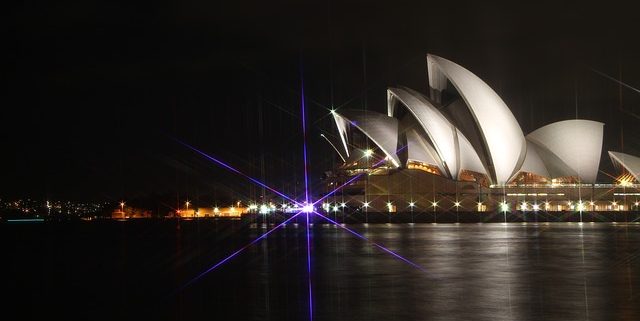 Sydney Opera House is one of the most famous icons of Australia, it is instantly recognisable as a world famous venue for the arts.
It attracts globally famous names, not just in the world of classical music but in other genres also. Artists from near and far attract visitors to see breathtaking live performances in music and dance.
In this blog we look at what attractions are lined up from February to April in 2017.
King Roger
Jan 20th – February 15th
This co-production with the Royal Opera was first performed in Covent Garden under rapturous acclaim by critics and theatregoers alike, who described Kasper Holten's arresting staging as an artistic triumph.
King Roger is a powerful tale where paganism and sensuality battle religion and restraint. Szymanowski's intoxicating, iridescent music is rarely heard on the opera stage.
Conducted by Andrea Molino, Michael Honeyman as King Roger, Lorina Gore as Roxana and Saimir Pirgu as Shepherd.
La Traviata
Feb 3rd – April 1st
This production by Elijah Moshinsky is one of Sydney Opera House's most successful, featuring lush party scenes in Paris and beautiful Autumn afternoons in the countryside. Lavish, crowded sets and exquisite costumes combined with Verdi's famous score, offer the perfect way to experience the opera.
Conducted by Renato Palumbo, Ermonela Joho as Violetta continuing with Lorina Gore and Emma Mattews.
Tosca
Feb 17th – March 31st
A thrilling story of love, lust and betrayal unfolds at breakneck pace in the war drama, as director John Bell seeks to recapture the everyday banality of evil, during World War II.
John Bell's intense production relocates the opera to Nazi-occupied Rome, seeking to recapture the shock Puccini's original audience might have felt as composer depicted a war on stage, they remembered in real life.
Conducted by Christian Badea, Tosca – Ainhoa Arteta, Cavaradossi – Teodor Llincai, and Scarpia – Lucio Gallo.
Richard III
April 27th – Oct 22nd
Award winning actor Kate Mulvany (The Literati and Tartuffe) will embody one of the most ambitious and gleefully amoral villains ever on screen or stage. Richard III is the portrait of a Machiavellian psychopath, a cold blooded and dastardly manipulator who slaughters his family, marries his victim's widow and eventually betrays his allies, all in his quest to become king.
Directed by Peter Evans, with Kate Mulvany, Gareth Reeves, Ivan Donato, Rose Riley and James Lugton.
If you are considering attending any of these events and are part of a party, why not contact Sydney Executive Coach Charter that can provide all your transport needs leaving you and your party to simply enjoy the fun.