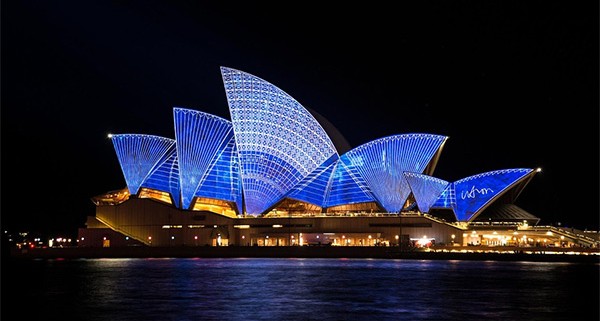 Events in Sydney April-June 2016
Sydney's event calendar seems to get more and more adventurous as every year passes.
The city is a hive of activity all year around and every sort of event possible is stages 24/7 five days a week and 52 weeks a year.
Some of the more interesting happenings are listed below.
The Championships
Royal Randwick
2nd Apr & 9th Apr
Australians love their horse racing and the Championships is an important calendar event.
The two day event features ten Championship races over the first two Saturdays in April. There is nearly $20 million in prize money at stake in a dazzling array for classic races for all ages and categories.
The Championships is part of the broader BMW Sydney Carnival.
Cracker Night
Elmore Theatre
20th April
If you enjoy a rib-tickling night of comedy then look no further than Cracker Night at the Elmore Theatre. Quite simply it is Sydney's biggest festival of comedy featuring Australian legends, international stars and many new acts.
This night launches the Sydney festival of comedy and what a way to do it.
Fashion Weekend
Moore Park
14th – 17th May
The 14th of May signifies the rolling into town of the fashion bandwagon. Sydney is the fashion hub of Australia and the town has a buzz to it during fashion weekend.
The Cannon Runway will feature over 100 different designs and looks from some of Australia's top fashion designers.
Fashion is not the only commodity on show as fans of beauty products and shopping can also heavily indulge in the fun and festivities. Find out all about the new trends in makeup, hair and nails at the huge Beauty Hub.
Mind, Body, Spirit Festival
Olympic Park
26th – 29th May
This is the largest event of it's kind in Australia, enjoy four days of fun and excitement exploring all things in natural therapies and general healthy living.
Over 200 exhibitors will be displaying their wares and holistic approaches to the industry. Attend free inspirational seminars, psychic readings, meditation sessions and stage performances.
Also enjoy sampling and learning home to cook healthy food at the Soul Kitchen.
Vivid Light Festival Photography Tour
Sydney
1st June – 8th June
Witness the city as you have never seen it before, Vivid Sydney is back bigger and better. There will be more than 60 projections this festival along with light sculptures and innovative installations.
There are even tours you can take to show you just exactly how to take photographs of all that Vivid has to offer.
The whole ethos of the festival is based on photography and how to get the best from all the events that are happening around the city.
Sydney Film Festival
Sydney
8th June – 19th June
This is one of the oldest film festivals in the world and the Sydney Film Festival is now in it's 63rd year.
Films from all around the world are showcased including; features, documentaries, animation and a whole lot more.
The festival acts as an annual forum for cultural thought and discussion all about the art. Highlights of the festival include twelve films that compete for the AUD60,000 cash prize.
If you are considering any of these events for a group or party event then just contact Executive Coach Charter to arrange all your transport requirements.
For more information on our value based coach charter and to make your booking, contact our friendly team today!