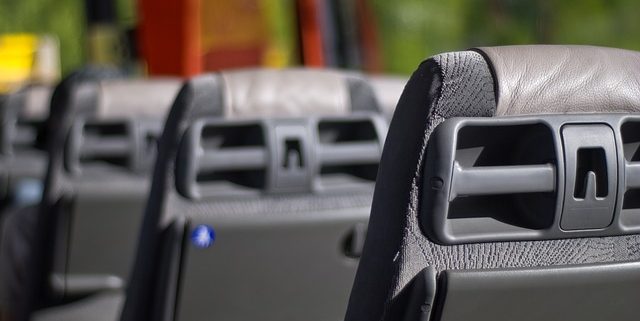 Here at Sydney Executive Coach Charter we offer many comprehensive services that are customer focused, our team is fully trained in assisting the client and servicing their every need.
But a question arises, does every coach charter company live by the same ethos? When you are arranging an event that needs group transportation it is not normally a common, everyday occurrence. Normally people utilise coach and bus transport for events such as weddings, corporate events, sporting occasions and such like.
You cannot put such a vital part of the organisation of the day like transport to chance, so how do you ensure you pick the right transport partner?
Budget
Although price is important, the cost and price you pay should include all the relevant and important criteria needed to ensure your event goes off without a hitch.
Factors such as safety, driver competence, vehicle integrity, cleanliness and customer service should all be satisfied by whatever coach company you select.
How Big Is The Charter Bus Company & How Long Have They Been Trading?
It is not always as the old adage says that size matters, but sometimes in the case of vehicle hire companies this does matter. A large operation usually has the correct facilities for technical services and management knowhow.
More pertinent is the fact how long the company has been in business, as in any trade a long established company must being doing something right to have traded a number of years.
Check Out The Fleet
Of paramount importance is the safety and dependability of the vehicles the coach hire company uses. It will have been of little consequence that you have paid the least to hire your coach, if it does not turn up on time or breaks down while in service.
Most importantly the safety of your passengers and party is paramount, check out the fleet for standard equipment; tyres, safety belts, cleanliness, etc. And always ask to see relevant service sheets and government and state safety certificates.
Does The Coach Charter Company Have A Good Range Of Vehicles
You must consider what purpose your charter or hire is for and if the vehicle is suitable for purpose. For instance a cheap city bus will not suffice for a two day ski excursion, and a 90 seater double decker luxury coach might be a little overkill for a city shopping trip for 6 people.
Make sure the price quoted is for the vehicle you requested, and if not ensure that the charter company has enough vehicles to provide the correct transport.
Is The Charter Company Flexible Enough?
Group transportation rarely goes off without a hitch, changes of route, pick up places, schedules even dates often occur. The charter company you choose must be able to support any changes and alterations you make as efficiently and smoothly as possible.
They also must be big enough to cater for any special requirements that your party might have, for example elderly or young passengers or passengers with disabilities.
The above are vital questions that you must ask prior to chartering a coach or bus, they are in fact the least and most fundamental requirements that need addressing.
Never hire or charter a vehicle of any kind just on price, do your homework first and narrow down a handful of companies you can negotiate with.