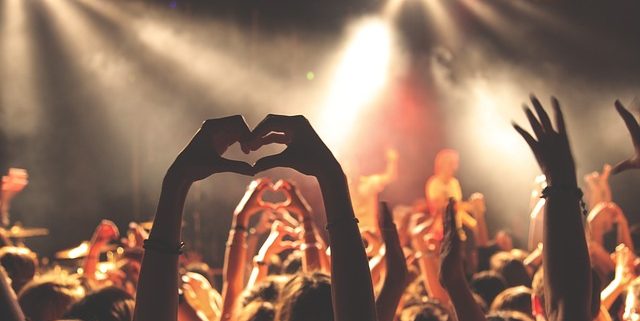 Sydney is a mecca for touring music stars to come and play at the many venues all over the city. It is one of the great music cities in Australia where every night of the week live music can be heard from the many venues, bars and clubs.
In this blog we look at some of the big music attractions coming to Sydney in the next few months, and if you are thinking of heading to any of them then why don't you contact Sydney Executive Coach Charter who are the number one bus hire and coach charter company in Sydney. We can transport you and your group to any venue and take you on to an after show party wherever you want to go.
Lana Del Ray
April 2nd – Qudos Bank Arena
The long awaited return of Lana Del Ray to Sydney, five years after her last appearance. This indi-pop singer came to the world's attention with her debut single Video Games from her second studio album Born to Die. She became highly popular after numerous TV appearance such as Later with Jooles Holland, and Saturday Night Live.
Born to Die won many awards as did the artist herself such as the MTV Europe Music Award for Best Alternative Act. Lana Del Ray takes to the stage with a full band and is supported by newcomer Borns.
Stereophonics
April 26th – Sydney Opera House
Stereophonics come to Sydney to rock the place after an absence of four years, the Wesh alternative rock band has been wowing audiences all over the world since their formation in 1992.
Their debut album Word Gets Around in 1997 was an instant smash hit and led to a sellout world tour. Since then the band have gone from strength to strength appearing regularly on TV, radio and music festivals.
The concert will feature new material and of course old favourites such as, Have a Nice Day, Handbags and Gladrags, and Step on my Old Size Nince.
Niall Horan
June 5th – Qudos Bank Arena
Famous for his band One Direction, competing as a solo competitor on the X Factor he was eliminated and joined four other singers that became the successful chart topping band.
In 2016 Horan became a solo artist once again and produced the album Flicker releasing the singles Slow Hands and This Town. His debut album charted number one in the USA and his home country Ireland.
Casey Barnes
June 9th – Qudos Bank Arena
Once again Casey Barnes performs in Sydney, hailing from the Gold Coast he came to fame in the 2009 season of Australian Idol. Since his first arrival Casey Barnes has been making waves across Australia in the country music field.
The Sydney concert Casey will be featuring many of his back catalogue hits including, Flesh & Bone, Valentine, Hard Times and Waiting on the Day. The concert will also feature new material and will be a sell out, so booking tickets early is the sound advice.
These great concerts are just some of the music that is coming to Sydney in the upcoming months, don't forget to get your transport arranged from Sydney Executive Coach Charter.