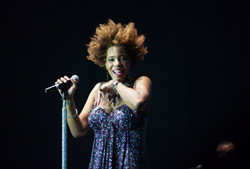 The Blue Mountains Sings the Blues
The 20th annual Blue Mountains Blues, Folk, & Roots Festival (BMFF) will be held 13-15 March.   There will be eight performance venues hosting over 100 separate acts.  The festival begins Friday night from 7pm til late, Saturday 10 am 'til late, and Sunday 10 am til 8:00 pm.  Staying in the Blue Mountains at a  guest houses or ride in from Sydney on a minibus or private coach hire.  
History of the Blue Mountains Blues, Folk & Roots Festival
Music is full of competition and challenges.  In 1990 American folk legend Tom Paxton challenged the owners of the Clarendon Katoomba venue Bob and Annette Charter to "just do it".  Paxton was referring to the Blue Mountains Music Festival; later renamed to reflect the specific genre of music it represents to the Blue Mountains Blues, Folk & Roots Festival, which became a reality five years after the original challenge was set.
The Blue Mountains was named the "Inaugural City of the Arts" by the NSW State Government.  Shortly after the mountains earned this title the festival premiered.  The first festival was held on 3 stages and had 24 performances.  By the second year the festival attracted more international artists and expanded to five stages.
Since the beginning the Katoomba Public School and the Katoomba RSL have provided venues, logistics, and volunteers.  As a thank you for their efforts the Festival pours back all profits to the local school projects and equipment.
Now that the show has grown to over 100 concerts and eight venues two circus tents are erected on site to accommodate the crowds which can reach 100,000.  The BMFF now attracts world class acoustic musicians both seasoned, and emerging artists are welcome.
There is a veritable army of volunteers that handle everything from set up, and bump-out, logistics, maintenance, traffic control, signage, ticketing, artist liaison, and countless other jobs that are required for a festival of this magnitude.
The Blue Mountains Blues, Folk & Roots Festival is now internationally renowned and the performance slots are coveted by musicians in these genres.  The festival receives support from local and national government, and will be celebrating 20 years in 2015.
The 20th annual Blue Mountains Blues, Folk, & Roots Festival
Artist Announcements for 2015
With over 100 concerts at this years event we can not name them all.  You can enjoy International stars such as Macy Gray (USA), Edwina Hayes (UK), and BuffY Sainte-Marie (Canada), and Aussie locals like John Butler, Australia's most successful independent artist, and David Bridie who is beloved for his song writing and raising of political issues.
Grammy-award winning singer and songwriter Macy Gray will be promoting her 9th album The Way with an Australian tour.  Ms. Gray will perform in nine cities across Australia during the month of March, plus will be making an appearance at the BMFF.
UK star Edwina Hayes has a soft voice, that perfectly embodies folk-americana music.  Her soft voice and gentle demeanor, paired with her superb songwriting skills have earned her fans such as Michael Parkinson and Nanci Griffith who did a cover of the title track off the album Pour Me A Drink.  
Academy Award winner Buffy Sainte-Marie has been delighting audiences for over 40 years with her creativity, and what seems to be infinite musical ability.  Buffy Sainte-Marie pours her heart and soul into her performances and many an audience member find themselves mesmerized not only by her voice but the energy that comes from watching her perform.
Australia's undisputed most successful independent artist John Butler will bring his unique blues and roots style to the BMFF in 2015.  He began his career as a solo artist and now sings performs with two others making up the John Butler Trio.  Hear his signature chord blending skills live and see why he has become Australia's most successful independent artist.
An endeared singer/songwriter David Bridie is loved by audiences for his songs written to raise awareness for social issues and political issues that are inherently Australian.  A representative of the people his songs will capture your heart.
There are many other international and Australian local stars who will be performing.  A condensed list is below but if you would like to see the complete list it is available online.
Dan Sultan
The Baker Suite
Perch Creek
Dewayne Evertt Smith
We Two Thieves
Arabesk
The Mighty Reapers
Tom Dock Roy
Fiona Boyes
Yeshe & Calvin Welch

Jordie Lane Duo
Leah Flanagan
Wagons
String Theories
Serendipity
Oh Pep!
Andie Skinner
Alanna & Alicia
Rowena Wise
Lime & Steel
Enjoy the best Blues, folk, and Roots music in the Blue Mountains.  Charter a private coach to take you and your group, whether you have a small group and all you need is minibus hire, or if you have a larger group that you have organized and need one of our private luxury coaches we will get you there safely so you can enjoy the music, food, and wine.  Contact us now at (02) 9150 6006 or info@executivecoachcharter.com to book your transportation needs.  Airport transfer from the Sydney airport to accommodation in the Blue Mountains can also be arranged.
The 26th annual Byron Bay Bluesfest
If you are a die hard blues fan there is another show happening at the beginning of April.  The 26th annual Byron Bay Bluesfest will be held at Tyagarah Tea Tree Farm just 15 minutes from Byron Bay.  Transportation for this show is available by overnight minibus charter, and private coach hire at night.  The trip takes approximately 9 hours from Sydney.  The ultimate road trip.  There are many accommodation options available in the surrounding area.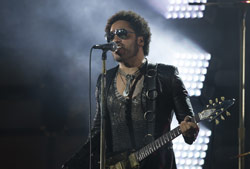 The Byron Bay Bluesfest will feature five days of music with artists such as Lenny Kravitz, Train, Soja, The Black Keys, Counting Crows, Mavis Staples, The Gypsy Kings, Serena Ryder, The Rum Jacks, Melbourne Ska Orchestra, Ash Grunwald, Hozier, The Waterboys, and many more.
The Blues scene in Australia has grown tremendously in the last few decades.  When venues for live performances began disappearing in the 80s and 90s the gaps were filled by communities coming together and enlisting the help of schools, governments, and volunteers to make these shows possible.  Australia's love of music, art and the outdoors is evident when you attend these outdoor festivals.  For travellers that are coming to Australia this is a great opportunity to see a magnificent show, with many world renowned performers.