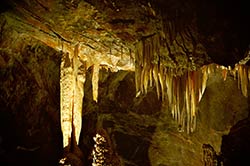 10 Minibus Tours You Can Do In And From Sydney
Sydney, Australia is considered by many as one of the most beautiful cities in the world. It features stunning scenery, spectacular weather and famous landmarks among other magnetic qualities in travel. As a visitor, you better keep your camera close at hand as you explore this dynamic city because you will find endless things to snap great images!
A good thing about this place is that you can hire a minibus and tour most, if not all, tourist attractions as a group for less. Sydney is also a good starting city for you to embark on long road trips with a minibus to some of Australia's best destination cities. Here are some of the minibus tours you can do in and from Sydney.
Blue Mountains Tour
Your tour in Sydney cannot be complete without visiting the scenic Blue Mountains. Here, you will admire the beauty of the Jenolan caves and as you pass through the township of Katoomba, you will have an opportunity to take in panoramic views of the famous Three Sisters pinnacles. These pinnacles are located at Echo Point and the sight is simply stunning. Keep your cameras close because you need to take photos of the stunning waters of the calm Blue Lake. You can even get to the ridge top Cliff Drive to catch a glimpse of the more stunning valleys as you travel to the most amazing Jenolan Caves.
Hunter Valley Wine Tasting Tour
Australia is increasingly gaining popularity due to the different wine tasting destinations. Among them is the Hunter valley. For Hunter Valley Wine Tasting Tour, you can even hire a bus that can carry up to sixty people in complete comfort and safety. You have to leave Sydney for the day in order to taste the award winning regional wines and foodstuffs on an amazing wine tasting tour of the Hunter Valley. Hunter Valley is historical in some way; it is the oldest wine producing region in Australia. As a group, you will gain some insights into the wine making process, enjoy private inspections and even purchase premium Hunter Valley wines. And that is not all; you will also enjoy the beautiful countryside on your trip from Sydney.
Canberra Tour
A visit to Australia can never be complete without touring its famous capital city – Canberra. You will travel south by luxury minibus from the city of Sydney through Goulburn (a region famous for its premier sheep and wool growing), and on to Canberra. You will take in the highlights of this Australian capital city with its state of the art architecture set among strikingly maintained parks and gardens. You also have a chance to visit the national museum and have a tour of the Parliament House. You can also take in the beautiful tree-lined streets so as to view diplomatic homes of the different foreign ambassadors. And as you travel along the boulevard, you will definitely hear the history of the ANZAC.
Sydney City Tour
A lot has been said about the city of Sydney, but your vacation can only be complete if you tour all of the famous tourist attractions in the city. They include but not limited to Kings Cross, St Mary's Cathedral, Sydney Opera House and the Darling harbour. Again, you better carry your camera with you because you need to have a stop at Mrs Macquarie's Chair to have an excellent view of the Darling Harbour and the city itself. Also, a stop at the Bondi Beach can be rewarding as you take walks or do sunbathing. When it comes to seafood, the catamaran has it all. You will enjoy fresh local seafood, desserts, fruits, and hot and cold dishes.
Northern Beaches Tour
When it comes to beaches, Australia is perhaps among the leading countries which offer the best beaches. In fact, the Northern Beaches is as much as Australian as it gets. You will experience a mixture of attitude, beaches, bike trails, annual festivals, activities, boats, fishermen and much more. Here, you will indulge your own senses as you experience the refreshing ocean breeze and the golden sand. You also want to discover the national Parks, coastal towns and experience Sydney's alfresco dining. There are a lot of activities here such as playing a round of golf, cycling, shopping and even discovering the weekend markets. It is all fun!
Southern Highlands Tour
This one can make you go crazy with excitement! Apart from Southern Highlands being known as the home to the towns of Mittagong, Bowral, Moss Vale, Bundanoon and Berrima among others, this region is also known for its colourful gardens, diverse landscape, leisurely pursuits, heritage and history, and welcoming accommodation. Here, you can ride a bike, take a stride out, explore the highlands in a three seater  trike, try cricket, take a tour of the seldom visited waterfalls and many more.
Central Coast Tour
Gosford is famous for being the business hub of the Central Coast, but there are picturesque villages along the coastline that pose as hot tourist destinations with a wide range of accommodation options such as resorts, hotels and motels, hostels, camping grounds and caravan parks among others. Visit this place and there will be full of activities for you and your team such as swimming, kayaking, fishing and canoeing among others. Also, you can tour the Wyrrabalong National Park and have a chance to watch the biggest mammal in the world; the whale. And you cannot miss the stunning Somersby Falls in one of the famous national parks, the Brisbane Water Park.
Newcastle City Tour
A great thing about touring this city from Sydney is that you get to learn a lot about the aboriginal culture. Newcastle is the second oldest city in Australia and it is rich in Aboriginal arts, a culture that has been embraced by the locals. Catch a performance at the1920's Civic Theatre and you will love it! Apart from this, you can tour the Nobby's Beach to catch a glimpse of the waves and if lucky, the whales. And if you are looking for entertainment at night, Newcastle is full of bustling night life!
Jervis Bay Tour
This is another great road trip you can take with a minibus starting out from Sydney. Jervis Bay is famous for having the whitest sand in the world as well as crystal clear waters. On your tour, you will discover the quiet bush settings of the national parks. And because the Bay is one of the naturalist delights, be ready for rock climbing, snorkelling, diving, swimming, fishing, kayaking, hiking and canoeing, all of which are made possible by the pristine beaches within famous parks such as the Booderee and Jervis Bay National Parks.