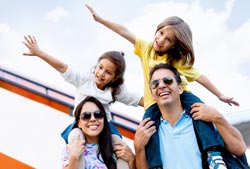 10 Best Family Friendly Hotels In Sydney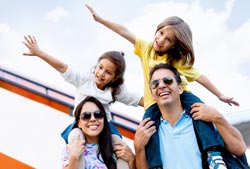 When you are travelling with kids, one of the most important things that you can do is to look for family friendly accommodation. If you are planning a visit to Sydney, you can start by researching the hotels available. There are several options that you can choose from. You can even get great deals by looking at the hotel websites and the best part is that you do not have to compromise on luxury. Here are some hotels that you should consider for your stay:
Pier One Hotel Sydney
If you are looking for overnight accommodation for you and your brood, it does not get much better than the Pier One Hotel Sydney. Staying in the waterfront rooms along Sydney's historic Rocks precinct offers the entire family the opportunity to enjoy the best that Sydney has to offer. The kids will especially enjoy the nautical-themed décor and you can enjoy feeling like you are on a boat! The beautiful features that include exposed beams show the keen attention to detail. Your children will not have enough of playing pirate in the beautiful surroundings!
Hilton Hotel Sydney
Vacations do not always come cheap so any time you can save some money while enjoying a decent level of luxury, you will feel much better about your trip. The Hilton Sydney is a great place to stay with your kids. You can enjoy the luxury knowing that you do not have to pay extra for any child under 18 sharing your room. After a long day of sightseeing, there is nothing better than retiring to your room in the Hilton Hotel. The hotel is close to the harbour and Hyde Park, making it the ideal base for your excursions.
The Mercure Sydney Hotel 
Located at 818 – 820 George Street, The Mercure Sydney Hotel offers a Family Fun package for 2 adults and 2 children that include overnight accommodation as well as a full buffet breakfast. The packages that are subject to availability also include complimentary overnight parking. If you are planning to travel to Sydney with your family, you can enjoy staying in the centrally located hotel. You can easily explore the surrounding attractions from this convenient location.
Swissotel Sydney
The hotel might come across like a place for serious business people but the fact is that it is also perfect for families. There are several features geared towards the family and they include specific "Kids Room" that comes complete with colourful linens, kid-size desks, toys, baby toiletries and a special menu of kids DVDs. There are also rooms that come with two double beds as well as interconnecting Classic Rooms. Kids will enjoy the outdoor heated pool while parents get some pampering at the spa or get some exercise at the fitness centre.
Rydges Hotels Sydney
Rydges Hotels has several hotels around the city with one in the CBD and six in the Sydney suburbs. For the perfect family package, the suburban hotels have packages for Family Getaway weekends. The offers include overnight accommodation and buffet breakfast for 2 adults and 2 children. Kids under 12 years stay free sharing the same bedding and they also benefit from passes to a number of Sydney attractions. Some of the hotels include parking as part of the package. Depending on the hotel, you can get passes to Luna Park, Featherdale Wildlife Park, Sydney Wildlife World, Sydney Aquarium and Sydney Wildlife World.
The Sydney Harbour YHA 
YHA Australia has 3 CBD properties and 5 properties in the suburbs. Some of the properties offer great family accommodation. The Sydney Harbour YHA has a wide range of multi-share double and twin, 4 and 6 bed and family rooms. All the rooms are ensuite and guests can opt for a dedicated family room that can sleep up to 5 or a double or twin room that comes with roll out bed. Sydney Central YHA also offers double and family rooms as well as multi-shares, many of which come with ensuite facilities. You can get a room that will suit your family needs.
BIG4 Sydney Lakeside Holiday Park
This award winning holiday destination is located along the world famous Northern Beaches. If you are looking for affordable accommodation, BIG4 Sydney Lakeside Holiday Park located on 30 acres of landscaped space is the place to be. It is adjacent to Narrabeen Lake where the entire family can enjoy relaxing at North Narrabeen Beach. The Holiday Park provides a wonderful getaway for the entire family and you can even choose camping or caravan accommodation. Cabin accommodation includes different size villas and bungalows.
Bilpin Springs Lodge
Nestled amongst farms, apple orchards, bushland and gum trees is the beautiful Bilpin Springs Lodge. The serene Blue Mountains provide the perfect backdrop for the lodge that is a welcoming country house. There is plenty to do and explore on the ten acres of lawns, gardens and bushland that adjoins Wollomi National Park. The location is close enough to Sydney to allow daily excursions while also enjoying the different Bilpin venues. The lodge is pet friendly, which means that families can bring their furry family members along on the vacation.
Sofitel Sydney Wentworth
To enjoy 5- star elegance, comfort and great service, Sofitel Sydney Wentworth in downtown Sydney is the perfect location. The hotel is touted to have Sydney's most comfortable beds and whether you are on a short stop or a long vacation, you and your family can enjoy the best. Apart from the plush furnishings, fine cuisine and other amenities, the hotel offers services targeted at kids and they range from non-allergenic pillows to teddy bears.
Holiday Inn Darling Harbour
The Holiday Inn at Darling Harbour offers comfortable accommodation for the family and here, kids can eat for free. The hotel has 346 rooms and suites and it occupies Sydney's former Wool Store right at centre of the city's action. The location of the historic hotel is close enough to walk to the best attractions in Sydney. The family-friendly hotel is easy to access making it a great base for the perfect vacation.
When you are looking for family friendly hotel accommodation in Sydney, you should also find out about issues like age restrictions for the kids and the extra services available for families. Most of the hotels offer airport transfer services, making it convenient for you to get from the airport to the hotel and back. In addition, if you want to benefit from convenient minibus charter during your stay in the city, call us today and find out more!