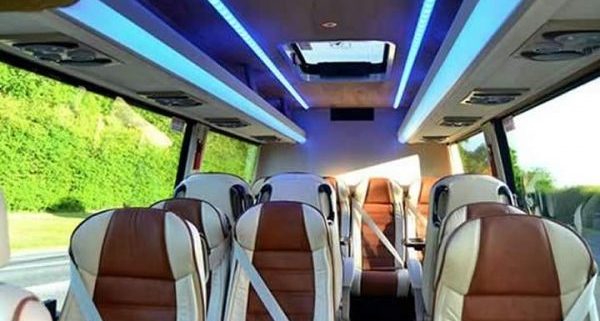 Most probably all of us love travelling and we make a number of plans just to make use of it. But if we get to know that we have to reach our destination after a long flight then it seems to be very exhausting to us. The various formalities at the airport from difficult customs to tiring baggage procedures can cause collapse at the start of your trip. The only possible solution to this problem is to hire a facility like a Mini Bus Hire Sydney Airport that can pick you up from the airport and take you to your destination so that you can take some rest and freshen up yourself.
Chances of getting frustrated and anxious are quite obvious when you are travelling within a country or internationally. Usually, a business trip is no different when it comes to travel with stress experience due to multiple aspects of travelling. But the good thing is that there are some vital ways to reduce this anxiety and that is to hire minibus transport to travel to and from the airport. Now we will go through some required details regarding airport transfer service and what advantages it can give us. So before going towards its benefits, we must go through that what exactly is this service?
Airport Transport Service
It may seem exciting to travel to a new city or a new country. But you may have an idea that it can be stressful as well when you cannot find a good airport transfer service. Airport transfer service means to provide a transportation facility from the airport towards your desired destination and then back to the airport post your trip completion. Anyone can now easily book this elegant service of mini bus hire in Sydney airport as per their requirements and budget. But it is always recommended to check the online review of any company before assigning this responsibility to them to have an idea about their services. Reaching to a certain destination can prove to be very exhausting and tiring for you after long flight hours. If you have to stand in a queue to wait for a taxi outside the airport after an exhausting flight then the trip will soon become a nightmare for you even before you start your enjoy its excitements. Particularly, if you are travelling a group then the confusion may get under your skin due to stress.
Mini Bus 
In this above awkward situation, it is always best to look for a minibus airport transfer in Sydney. This way of utilizing the minibus is quite safe, useful and easy for every tourist; especially when they are coming to the city as a group. It can be an extended family tour, a business group trip or plan for fun with friends. A minibus service can keep you in a good mood.
There are a lot of advantages to hiring this service in a city like Sydney. Following some chunks will give further details about this.
Stress Relief 
Nothing can be more stressful then waiting for a taxi outside the airport when you are already feeling tired because of the long hour flights or on the other have if you have to reach the airport then you have to get the taxi on time and this is quite difficult to find a taxi on the spot. This situation can possibly snatch all your feelings of pleasure and excitement about your trip. On the other hand when you hire professional chauffeurs from the airport transfer service; you hired minibus will be waiting outside the airport or the hotel for your arrival at destination. This is possibly the best advantage of hiring this comfortable service. As you understand this fact that landing at the airport and hiring a taxi to reach out to your destination in a completely unknown country can be very precarious for many reasons like the lack of knowledge about the local place, being highly charged by the locals and using the unknown vehicle etc. You can get yourself out of all this stress by utilizing the facility of airport transport. They give you a professional, who will be there at your service. You then don't have to get worried about the journey.
A safe and comfortable ride
You might be thinking that navigating on the unknown roads can be a cause of the problem and give you worries when you don't get the cab on time. But these minibuses are driven by certified, trained and experienced chauffeurs. They all are very professional and highly qualified. They know how to handle all sorts of pressure regarding the time and convenience of their passengers. With their courteous services, you can avail of this service that is highly professional and solve all the hurdles that can be solved at a great level. Consequently, you feel safe with them. Besides all this, these minibuses have all the advanced facilities that you may need during the journey. Whether you book this airport transport service to reach your destination from the airport or to reach the airport on time, this private service can give you luxury chauffeur driven minibuses who adds a comfortable travel experience to your trip and make your ride pleasant.
Save your time
You might don't want to waste your time outside the airport waiting for the can and can utilize that time in doing some exciting stuff when you are on a trip. Furthermore, that waiting can be very distressing for any tourist too. Utilizing public transport while going to the airport to take a flight can be quite taxing. You may not able to make it. Therefore, it is always better to hire a minibus or taxi for your airport transfer in Sydney and avoid traffic in the country.
If you are planning to have a trip and need a private service then get in touch to see how Executive Coach Charter can make you're travelling that much better. Their service seems to be the perfect option to either reach the airport or to your desired place from the airport. Taking a trip inside a luxury, the comfortable vehicle is the ideal way to kick off the stress and have someone waiting outside to pick up when you land will feel like a complete lifesaver.