Going on vacation is the most favorite thing for many people, but they don't want to go because it's a quite stressful experience. Because considering the plan for places and rooms is not the only thing to keep an eye but you have to consider travel as well, which is the most stressful thing. Most of the people find out that traveling on an airplane or a train can prove to be very convenient as well as expensive. It's important to have a cheaper and convenient option like 𝐌𝐢𝐧𝐢𝐛𝐮𝐬 𝐑𝐞𝐧𝐭𝐚𝐥 𝐒𝐲𝐝𝐧𝐞𝐲.
Hiring the perfect match bus according to your requirement is not a difficult task; you only have to take into account a few things before selecting the one.
Some of those important things are mentioned below.
Consider the space with best-matched price
It is the most effective solution for getting you to your destination. One of the highly important things to consider before hiring a rental bus is to make sure the fact that it is going to work best if you are moving with a large group of people. The reason behind this is that it will give them all a chance to sit together, have fun and reduce the overall cost of their traveling. There is no fear of getting lost in the process. Everyone reaches the same location at the same time.
You may also then search on their rate and find that the minibus service also offers the cost of a per person at a fraction when you are traveling with a huge load. Every company have different rates but don't let yourself fall in the trap of those who are giving this service at the lowest price because such service provider even though they provide you with a bus that's not comfortable and fully maintains, you may also not get facilities of music and entertaining activities in such vehicles so go for the one which is in between affordable and most convenient.
Reliable service operator
You can find every facility on the bus with the most convenient and delightful environment only if you hire a reliable company. The most important thing about transportation is to depart on time and arrive on time. Minibus rental service considers this thing foremost. They are always on time and ensure that you will reach your destination without any delay. This is the most reliable service, especially when you do not understand about the area and time duration to reach that place.
Trained and clear recorded drivers
Another thing that needs your attention is the safety. Bus service providers have the most skilled drivers with them who are properly trained and keep you safe. The better the training of chauffeurs, the safer you are on the road. You must check before hiring that the agency you are going to hire service from are providing you motorists that have a clean traffic record as well. This helps you to have trust in that person.
Peculiarities and facilities
You can get bored if you don't have music and movies for your long journey. If you have kids with you while traveling then they may get bore because they don't like to get stuck in one place for a long time so it's important to some engaging and entertaining things in the minibus so that the children may not get restless and stressed. Make sure that the vehicles that you are hiring have the feature of the music system, video player, DVDs and many such things within it. Check if there is USB a port as well because utilizing it kids can enjoy their favorite movie or cartoons. Another feature is to check if there is air conditioning there and if it is there, then is it working properly or not.
Vehicle state
Another important thing is to check the condition of the vehicle before selecting this service. If you choose a vehicle that is not in good condition, then traveling can be very stressful. Having a clean, neaten and well-tended bus will not only make your trip full-on fun but it will also keep you safe for facing multiple breakdowns in between your way. So it's important to visit the agency once and check its condition before paying for its service.
Chauffeur's background
Now, after satisfaction with having a perfect vehicle, what about the driver? What if you get the finest bus but with an unskilled driver? A professional, reliable and friendly driver can make your journey entertaining, merriment and hassle-free. To check the reliability and trustworthiness of the driver, you must check the background of the motorist. For this, you need to ask the travel agent whether they let someone carry out the background check and perform any drug test.
Research and compare them all
To make sure that you have accessed the best rental minibus, you should compare its prices with the other company. You can also compare the prices of buses to avoid any problem. Go through the review section of the desired company because it's the best way to check how they treat their customers. By comparing all, you can reach an economical one with no compromise on their quality.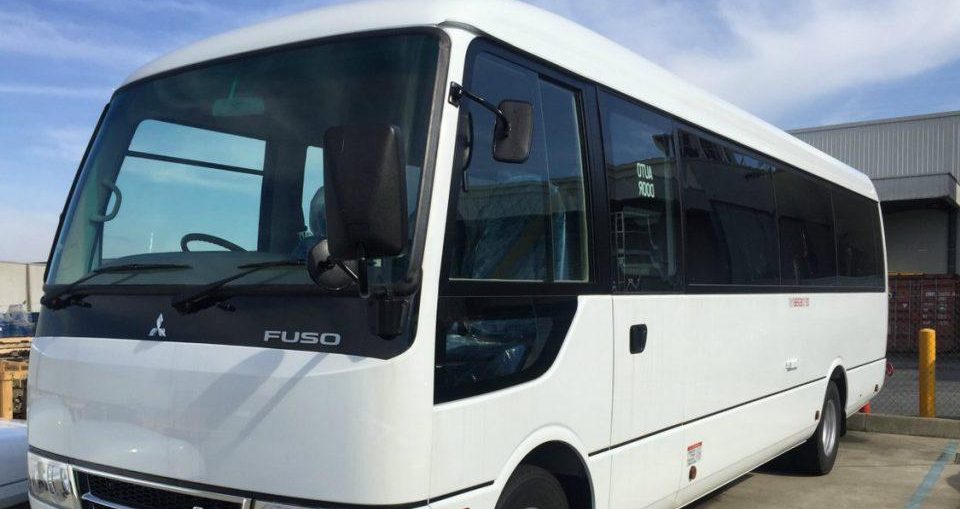 On-time service is the priority of every person. If the bus will not reach the destination as scheduled, then it's going to create a problem. Most people go for this service only because they want everyone to reach on time because traveling in different vehicles is very problematic whereas using only one vehicle can be helping on arriving at the same location at the same estimated time.
You can decide to go anywhere you want upon getting the best mini Bus Rental in Sydney. Executive Coach Charter offers you the most enjoyable ride, leisure time and lets you visit from one place to another most comfortably. They take all your worries about transport and make you feel light about it. You can travel safely and conveniently by using their service.