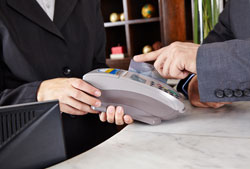 How Much Do You Have To Pay For Resort Accommodations In Sydney?
When you are planning your vacation, one of the most important decisions that you have to make is where to stay. You will be spoilt for choice, owing to the number of hotels in the city. Besides that, you have to think about your budget. You have to decide how much you can afford to spend on your accommodation before you can pick the most suitable hotel. Some travellers might skip the CBD hotels and opt for scenic resorts in the city instead. So, do you know how much you have to pay for Sydney resort accommodations? Here's a glimpse by comparing a few resorts in and around Sydney:
Checkers Resort and Conference Centre – Terrey Hills
A short 25-kilometre away from Sydney city is the breathtaking Checkers Resort and Conference Centre. The resort is nestled within the serene Terrey Hills natural bushland. The strategic location offers visitors a convenient getaway from the busy city life. You can enjoy the best nature has to offer while still being close enough to access the best of Sydney's attractions conveniently. The five acres of leafy landscape that make up Checkers Resort and Conference Centre offer a wonderful vacation spot for visitors.
When you book accommodation at the resort, you can enjoy a pool, gymnasium, sauna and heated spa. Those hoping to get some exercise can benefit from floodlit tennis and basketball courts. The air-conditioned rooms come with modern amenities and prices range from AUD$135 to AUD$165 per night. The rates are subject to availability and change and guests can enjoy amenities like cable television, a mini fridge, coffee and tea making facilities.
Del Rio Riverside Resort – Wisemans Ferry
Located on 3 kilometres of breathtaking Hawkesbury River frontage is the Del Rio Riverside Resort. The resort at Wisemans Ferry is surrounded by a picturesque mountainous backdrop that is the perfect getaway. This is a perfect vacation spot for large groups or families and it is also ideal for conferences, weddings and other events. Whether you are looking for a quick getaway or an extended vacation location, this resort is the perfect venue.
At Del Rio Riverside Resort, there are numerous activities that appeal to the entire family, which means that the kids can be well occupied even as the parents relax. Some of the attractions that kids love include the swimming pool, jumping pillow, Putt Putt Golf Course and BMX Track. The different prices for the accommodations include: Studio Cabin – AUD$100 to AUD$135, Waterfront Cabin – AUD$170 to AUD$220, Waterview Villa – AUD$190 to AUD$280 and Riverside Villas – AUD$235 to AUD$315.
Loxley on Bellbird Hill – Kurrajong Hills
For an intimate getaway or retreat, Loxley on Bellbird Hill is the ideal location. The resort in the Blue Mountains provides perfect accommodation in the luxurious chalets. The beautiful Hawkesbury Valley offers privacy complete with a boutique country style ambience. You can feel like you are away from the world in your own private retreat. Sit back and enjoy magnificent views from the balcony or relax in the double spa or by the cosy fireplace in the privacy of the chalet.
Each chalet has beautifully polished wooden floors and facilities that can rival any five-star hotel. The romantic Chalets offer solitude and relaxation and the self-contained facilities cater to your every need. The Price for the Chalet ranges between AUD$349 to AUD$359. Extra roll out beds are available for AUD$75 for adults or AUD$55 for kids.
Juniors Guest House Retreat – Lower Portland
Juniors on Hawkesbury River is a beautiful resort that offers everything a true blood vacationer would like. The Guest House Retreat is the perfect place to sit back and relax both indoors and outdoors. The resort has a fully licensed bar as well as different outdoor activities that keep guests fully occupied. If you are looking for a quiet retreat, you can simply sit back and read as you enjoy the environment. If you have been planning to paint, write a book or simply finish reading a book, this is the perfect place to be.
The resort offers a wide array of facilities that include swimming, waterskiing, tennis, golf, volleyball, snooker, cricket, table tennis, jogging and bush walking among many more. You can enjoy delicious meals and bar service at a reasonable price. When you stay at Juniors Guest House Retreat, you can be forgiven for forgetting that you are only 1 and a half hour's drive away from the busy Sydney central business district. You can stay at the Riverview/Tranquil Bush View Room for between AUD$85 to AUD$200. The rates are subject to change and depend on availability.
Riverside Oaks Golf Resort – Cattai
Nestled within 587 acres of Australian bushland is the Riverside Oaks Golf Resort. The beautiful resort overlooks the breathtaking Hawkesbury River and it is a short 80-minute drive from the west of Sydney. The resort is unique in that it offers the wilderness experience in the stunning surroundings as well as luxury accommodation. The resort has a reputation for top quality and it attracts business events, golfers, weddings, and families from around the world.
Riverside Oaks Golf Resort offers a wide range of options with the recently opened 36 luxury resort accommodation rooms that include 6 Executive Suites. The prices include: Deluxe Room – AUD$160 to AUD$400, Deluxe View Room – AUD$210 to AUD$450 and Executive View Suite – AUD$300 to AUD$500.
The Sebel Resort and Spa Hawkesbury Valley – Windsor
An hour's drive from the city is the Sebel Resort and Spa Hawkesbury Valley. Located at the Windsor, the resort allows guests to enjoy the beautiful Blue Mountains. The eight hectares of landscaped and manicured gardens offer visitors a luxurious getaway. The resort incorporates a great array of fun and recreational facilities. Some of the facilities include the popular Villa Thalgo Day Spa, which is the largest spa in Sydney and a fully equipped gym.
Whether you prefer to work in the gym, swim in the heated pool or relax in the sauna and spa, the resort has everything you need. The resort charges different rates to suit different needs and budgets. The prices include: Barracks Room – AUD$170 to AUD$310, Courtyard Room – AUD$185 to AUD$325, Courtyard Spa Room – AUD$205 to AUD$350, Deluxe Spa Room – AUD$245 to AUD$410, Balcony Room – AUD$349 to AUD$410, Executive Suit – AUD$229 to AUD$369 and 3 Bedroom Apartment – AUD$709 to AUD$849. The rates can vary by the season as well as availability.
As you can see from this article, the price range stretches from AUD$85 to as high as AUD$849. So, always choose the resort that matches your budget and can meet most of your needs. After you have decided which resort to stay at, you have to determine how to get there. Most of the resorts are situated away from the city centre, so chartering a coach or minibus is the most convenient way to transport a large group of people. You should make transport arrangements early enough to avoid travel complications later, especially if you want to get to the resort on time and comfortably.