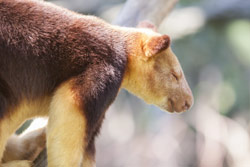 Hire a Minibus with Private Driver to visit the Taronga Zoo
The Taronga Zoo is a world class zoo in a picturesque location and draws both Sydneysiders and visitors from around Australia, and the globe. It's location on the coast in the subtropical climate of Sydney makes it ideal for hundreds of types of animals and thousands of species of plants.
The Taronga Zoo offers a variety of activities suitable for many different objectives. There are full blown educational programs with keeper lead talks geared toward various ages beginning at pre-school and going all the way through secondary school.
There are several venues inside the zoo for parties ranging from 40 – 150 or a few more for cocktail style events, or alternatively you can even book the entire park for a special event. The private venues can be used for sit down dining, cocktail style parks, there is wifi available and sound for giving presentations or toasting the bride and groom.
For groups that want to immerse in the zoo there is a fabulous option to camp in the zoo overnight, get your own night safari so you can see all the nocturnal animals greeting the day as the moon rises.  This overnight adventure is perfect for school group tours, team building events, social group excursions,
Corporate Event at Taronga Zoo using Minibus Transfer
Hosting a corporate event at the Taronga Zoo is a great way to show employees how much you appreciate them.  The location of the Zoo is stunning with it's proximity to the Harbour.  The gorgeous grounds and massive amounts of wildlife have a calming effect on even the busiest of executives. It is a lovely place where spouses and children of employees can enjoy a night with celebrating their loved ones accomplishments.
Sydney has so much great wine and champagne available locally and celebrating with an adult beverage is fun and when you are using private mini coaches to transfer staff members no one has to worry if someone has one glass too many.  Show your employees you not only care about them but their entire family.
By providing transportation to the event for your employees and their families everyone is kept safe, no one has to fight the traffic and it is easier to get everyone there. Drivers can pick up people from hotels, residences, or a central location.  Whatever works best for your event.
Wedding Reception at Taronga Zoo using Minibus Transfer from the Ceremony Venue
There are a number of beautiful churches and wedding venues in and around Sydney.  Many times the ceremony and the reception will be in separate places. The Taronga Zoo has some lovely venues ideal for hosting a wedding reception for an intimate sit down dinner for 40, or a cocktail party overlooking the harbour for 200.
The easiest way to take advantage of this is have all your guests drive to the wedding, park there, and from there have private minibuses transfer all the guests from the wedding venue to the zoo for the reception.
Family Day at the Zoo using Private Mini Coach and Driver
Spending a day at the zoo with the family is what memories are made of.  I still remember a zoo visit as far back as three years old.  I sat on a giant tortoise that I can remember was taller than me.  This memory is among my first memories.  Things like exposure to nature is so good for children to learn a connection to the earth. Australia seems to be ahead of the game as far as sustainability and recognizing that everything in nature is dependent on one another.  From the Great Barrier Reef, to endangered species, to green initiatives part of the reason Australians care so much is exposing their children from a young age to the wonders of our world.
The animal keepers that give the shows and talks throughout the day are passionate about what they do and love to pass their knowledge along to anyone who will listen. Before visiting the zoo map out what you want to see.  The Taronga Zoo has a fabulous tool for helping you to customize your visit so you get the most of your time at the zoo.
Talk with your kids, see what sparks their interests, if it is reptiles there are shows for that, do they love ferocious animals, or cute cuddly ones?  Do they want to pet baby animals, or maybe they are more interested in the many nocturnal animals that thrive in the deserts of Australia by living their day to day lives by night.
Roar & Snore Overnight Zoo Minibus Tour
If nocturnal animals spark their interest there is no cooler experience than the Roar & Snore Overnight camping adventure. Get to the zoo at 6:15 pm and start your adventure.  You will get to eat an Australian BBQ style buffet dinner, get an hour and a half night time safari where you get to see the nocturnal animals waking up to greet the day nocturnal style.  This unique view into the wildlife of Australia is not to be missed.  Camp overnight in a purpose built tent with the sounds of the wildlife surrounding you. Sit and listen quietly trying to identify the noises made by the different animals.
Then the next morning get treated to a continental breakfast and two behind the scenes events available only to Roar & Snore participants. Then enjoy the remainder of the day at the zoo seeing the animals during the day, and visiting your favourite keeper talks and shows.
The overnight adventure works well for educational tours, corporate team building, social groups, and families who want something unique without having to travel outside the city.
Using a Minibus or Mini Coach to Explore the Zoo
Using a minibus or mini coach with private driver to explore the zoo is the easiest way for your group to see the zoo while you are visiting Sydney. Do not mess with parking, or navigating the city, and have a driver who will get you there on time every time with a smile.
Fill out our online enquiry form to book your zoo adventure by minibus now.