One of the main reasons for tourists to visit this part of the world is to sample one of Australia's best and biggest selling products. Namely that is wine and everything that is associated with the industry, either by organised coach tour or independently.  
Getting to and from these fantastic estates is made easier by affordable coach and bus hire from Executive Coach Charter. Let our experienced drivers take the strain – allowing your group to enjoy more of their day out!
Ocean View Estates
Located to the north of Brisbane on Mount Mee road, Ocean View Estates are to be found nestled off Highway 58. Ocean View Estates is very much a boutique class winery and has the neat attraction of cellar door sales for it's products. Open from 11am daily this vineyard is a must for the wine enthusiast or simply somewhere to chill out and relax.  
It is an ideal location for your coach charter to find and stop to explore. The scenic D'Aquilar mountains are less 20km in the distance and provide a stunning backdrop to the scenery.
The estate also offers accommodation should you require a longer stay and all cottages come with their own spa also there is a superb a-la-carte restaurant on site.
O'Reilly's Canungra Valley Vineyards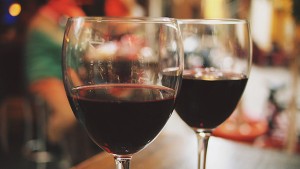 O'Reilly's vineyard is set in the idyllic Lamington National Park in the Canungra Valley just south of Brisbane. It is another example of the upcoming trend of boutique wineries on the Gold Coast and O'Reilly's is a historic Queenslander homestead.
Apart from the obligatory tastings the vineyard has a fine dining reputation and is open for functions such as weddings and picnics.
O'Reilly's wine list is extensive and they also produce sparkling reds and whites and have two fortified products to pick from. A mouthwatering Muscat and the very popular Pete's Port.  
Witches Falls Winery
South of Brisbane can be found the Witches Falls Winery. This small intense winery is situated on Tamborine mountain in the Gold Coast hinterland. A beautiful excursion from your coach charter tour will take you to this idyllic place.
Witches Falls offer three ranges of wines: Granite Belt, Wild Ferment and Prophecy and these represent different styles and  practices in viticulture and wine making. The tastings offer a wide variety of choice even for the more discerning wine lover.
Take a road a little less traveled than some of the big wineries and enjoy the quaintness and personality of a place that takes pride in it's wine-making.
The cellar doors are open from 10am – 4pm weekdays and 10am – 5pm at weekends.
The Cedar Creek Estate Vineyard and Winery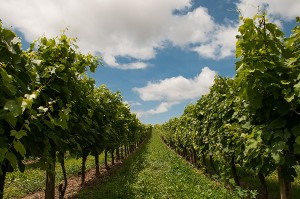 Again situated on the Gold Coast just south of Brisbane is the Cedar Creek Estate. Nestled in the very heart of the Mount Tamborine region, Cedar Creek Estate is just pining to be visited and traveling down the tree lined driveway a sense of expectation grabs hold of you.
Cedar Creek does not let you down in any way and the estate has so much to offer other than the cellar door. There is a fine restaurant to break your day and enjoy a delicious lunch dining on local cuisine.
Apart from the Cellar Door offering 90 different Queensland wines there is also the very popular Heritage Bar to sit and relax or even hire for private tastings. Cedar Creek produces sixteen wines of their own including some amazing fortified wines.
On the estate Cedar Creek has it's own Glow Worm cave to explore amongst the many attractions that this fine winery offers.
Executive Coach Charter are ready to help assist your group transportation requirements, Contact us today for your no obligation, low cost quotation.