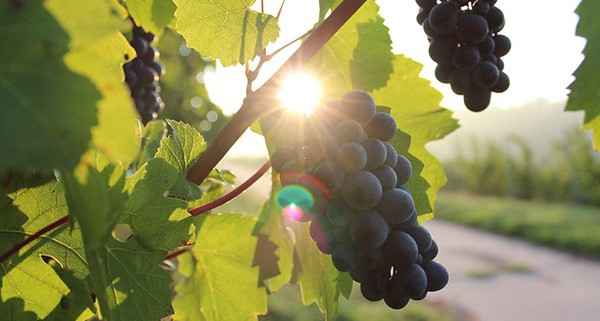 There are some great winery tours in the New South Wales area and all are easily accessible by coach charter from the center of Sydney.
Using the city as your base explore the wonderful variety of vineyards and estates within a couple of hours drive from the CBD.
The world famous Hunter Valley is only a short drive away where you can sample some of the best vintages that Australia can offer.
Tizzana Winery
Billed as a taste of Tuscany on the banks of the Hawkesbury River, Tizzana Winery offers a piece of Mediterranean culture in the heart of New South Wales.
Tizzana Winery has a range of wines under the Tizzana, Tizzana Selection and Federation labels that are available for tasting at the cellar door.
Tizzana specialises in local reds and fortified wines, it is also possible to stay at the estate and to organise weddings and other private events.
Beelgara Estate
The winery is near the village of Beelbangera, which is in the Riverina and one of Australia's largest grape growing regions.
Beelgara is now one of Australia's top twenty largest wineries, with a complete range of wines from New South Wales, South Australia and Victoria. Beelgara bottles all of it's own wine to guarantee freshness, quality and consistency.
The estate range wines include Shiraz, Merlot and Cabernet Sauvignon as well as some refreshing whites; Semillon Sauvignon Blanc a late harvest Riesling and a fruity Chardonnay.
Firescreek Winery
The winery opened it's cellar doors in December 2003 to offer you a seasonal variety of boutique fruit flower and herb wines.
Fruit wines are the speciality of Firescreek Winery and are bold in flavour and taste. The wine vary in complexity, acidity, sweetness, aroma, bouquet and mouth feel. Different vintages vary just as much as grape wine, reflecting the difference between pickings.
The winery make small limited vintages so are indeed very popular and sell out consistently, because the wines are made from seasonal fruit not all wines are available throughout the year.
Dryridge Estate
The estate is situated in the beautiful Megalong Valley so close to Sydney but one of Australia's hidden secrets. The cellar door at Dryridge is amazing as it has panoramic scenic views of the Blue Mountains.
The wines on offer include a big red Shiraz, two sharp Rieslings, an aromatic Rose and a crisp Pinot Gris.
Dryridge also offers unique accommodation with the Homestead lodge and Sunrise lodge if you desire that little bit more of time enjoying the beautiful wines and stunning scenery.
Dryridge Estate pioneered viticulture in the Blue Mountains and is the only licensed producer of local mountain's wine. It is a boutique vineyard, the vines are hand-tended and hand-picked.
Vines planted include Riesling, Pinot Gris & Shiraz and in 2010 Tempranillo was grafted to some of the Shiraz wines.
All the included estates and wineries are easily available by coach charter and the advantage of not driving is abundantly clear when you are sitting in one or all of the cellar doors.
If you are thinking of planning a wine trip or tour in Sydney then there are definitely some great venues to choose from. Whether you need to organise a minibus for a smaller group or a larger coach for more people then think Executive Coach Charter.
For more information and to make a booking, contact our friendly team today!