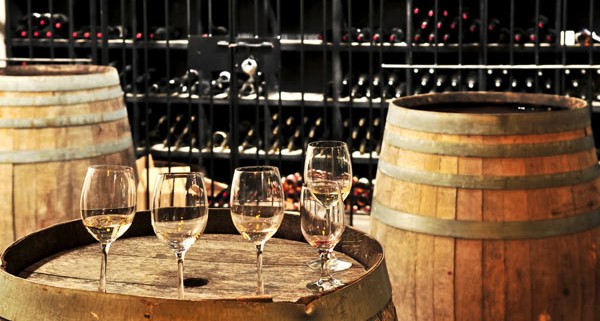 What To Do In Royal Botanic Gardens Melbourne
Royal Botanic Gardens of Melbourne is located close to the centre of the city on Yarra River's south bank. It covers the area of almost 38 hectares and is home to some 10,000 species of plants. There are exotic plants as well as native plants of Australia in this world famous botanical garden. You cannot only enjoy seeing rare species of plants, there are many other activities which you can do.
Royal Botanical Gardens of Melbourne is open from 9.00am to 5.00pm during the week days and from 9.30am to 5.00pm during the weekend.
View different collections of plants
In the garden you will find that various types of plants are grown separately in order to help you study them as groups. Cacti Garden, Camellia Collection, Fern Gully, Oak Lawn, New Zealand
Collection and Southern China Collection are some of them. You can visit all these collections of plants and learn about them.
Visit traditional gardens that carry non native plants Rose Garden, Herb Garden, Fern Gully and Bulbs are places to enjoy studying exotic plants. These are only available in botanical gardens. Therefore, it is important to visit them in case you love plant life.
Walk through various lawns
This botanical garden has various lawns that are grown with tough types of grass. They are well maintained and attractive. You have the option to walk through them. At the same time, you can gather information on the types of grass grown on them. Once you visit the place, you will surely enjoy your trip.
Jog on the Tan Track
There is a jogging track, also called the Tan, located along the perimeter of the garden. Its length is 3.84 km and is paved with stone. People who visit this place always prefer to take part in jogging on this track. The environment is highly peaceful and you will certainly enjoy. A few race competitions are also held every year where people from all over the world participate. Currently, the record stands at 10 minutes and 12 seconds at the moment.
Getting to and around RBG
You can easily reach Royal Botanical Gardens on foot, as it is only 15 minutes walk away from railway station of Flinders Street. There is also the possibility to take a tram from there. However, the best way to visit the place is to hire your own bus or the coach, especially if you are visiting with a group.
We can arrange transport for groups of any size to RBG Melbourne, just fill in our online quote 
Yarra Valley, exploring the areas outside Melbourne
Yarra Valley is the area surrounding Yarra River. It is around 90 km away from central Melbourne. Wine brewing is one of the most important industries there. The cool climate prevailing in the area makes it most suitable for brewing several types of quality wines. There are lots of interesting activities for you to indulge in when you are in Yarra valley.
Take a ride in Puffing Billy railway
This steam train that started in 1900s is still running in the valley and is operated by volunteers. Though it served to ferry passengers and goods during the early days, it has become a popular tourist attraction at present. You can book a ride for your group in case you arrive there with a group of visitors.
Visit Healesville Sanctuary
In case you love wild life, this is the ideal place to enjoy Australian wild life. You can walk through the bush and encounter kangaroos, kolas, emus, platypus and many other species of animals and birds native to Australia. This sanctuary is well known all over the world for preservation of some of the endangered species of animals. Australian Wildlife Center located inside it treats sick wild animals.
Pay a visit to Tarrawarra Museum in Healesville
The Tarrawarra art museum is a privately funded but publicly owned art museum that preserves artefacts from 1950s up to date. It organizes and holds four exhibitions every year. During the summer, it is kept open from 11.00 am to 5.00 pm from Tuesday to Sunday. During the period from Boxing Day to Australia Day, the museum is open on all seven days of the week. Fee for adults is $5 and entrance is free for students.
Walk on the rail trail from Lilydale to Warburton
This abandoned rail road is now converted into a trail for bikers, hikers and horse riders. It is safe enough for families as the terrain is not difficult for children to walk. This is an ideal trail for those who are concerned about their fitness. Entrance to the trail is free but you need a permit for taking part in special events.
Have a fantastic time at Lilydale Lake
This place open all the time, offers many facilities to visitors. There is a playground where everybody can participate and have fun. BBQs, fishing jetties, walking tracks and wetlands are there to make your day.
Getting to and around Yarra Valley
There are public transport facilities to many of the cities and towns of Yarra Valley. However, travelling by hired coach or bus is the most convenient way to access this area, especially if you want to visit with your family or a group of friends.
We can arrange transport for groups of any size to Yarra Valley, please call or send us an email for more information.