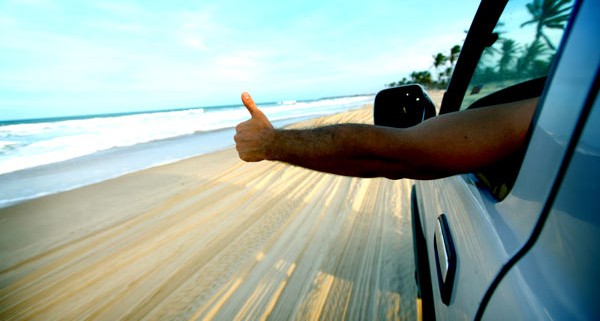 Go To Do Kangaroo Point
When you are in the Brisbane area and are interested in trying out something new, you should consider visiting Kangaroo point. This is a facility that has a lot to offer, especially for people who are interested in outdoor activities within the city. It's usually a great location for first dates or and serve you well when you simply need an adrenaline rush. A few of the numerous activities you can take part in at the Kangaroo Point include:
Abseiling
If you need more of an adrenaline rush, you can also try out abseiling off a cliff face. The equipment needed to do this can be rented, and you will also get the services of a guide who will walk you through all the safety issues you need to keep in mind.
The Story Bridge Climb
This is an activity that involves climbing a bridge to an elevation of 80 meters. This might not sound like much, but the bridge has been designed in such a manner that it provides an exhilarating experience. At the peak of the bridge, you will be able to see much of Brisbane with a beautifully panoramic view.
However, you have to keep in mind that there are many restrictions you need to adhere to before climbing, including not having taken any alcohol. You are also not allowed to carry any loose items up the bridge, including cameras.
Bike riding
For an activity that offers minimal risk but is still a lot of fun, you can also opt to ride a bike around the Kangaroo Point. This is usually a memorable experience for those who take part in it. The reason for this is that the biking pathways are lined by trees and very artistic sculptures, which gives you the opportunity to work out while enjoying the sights. If you are travelling with family, you can also convert this into a family event if the rest can ride bikes.
Indulge in some jazz
The Brisbane Jazz Club offers an excellent opportunity to unwind. The fact that it's located by the Brisbane River means that when you visit it, you will have the benefit of listening to some smooth jazz while enjoying a very beautiful view. As you can imagine, this also makes it a very romantic spot for the couples.
There is a lot more you can do at the Kangaroo Point in addition to the above, including jogging, walking and kayaking. What you can be sure of is that whatever you choose to do, you will find it to be a very fulfilling experience.
We can arrange transport for groups of any size to Kangaroo Point, please call or send us an email or just complete our Online Booking Form
Visiting River Quay In Brisbane
One of the things about Brisbane is that it happens to have some of the finest dining experiences, and it would make a lot of sense for you to indulge in some of them the next time you visit. A very good example of this is the River Quay, which is a waterfront dining establishment that is unlike any other in the country. Making an effort to visit it will always pay off, and is well worth it.
What can you see and do at River Quay?
Visiting the River Quay gives you the opportunity to indulge in both quality service and excellent scenery. The restaurant is located over the river and gives you panoramic views over the water, something that you are unlikely to get in many other waterfront dining establishments in the country.
This coupled with the fact that the food is very good and that the service is excellent makes it worth the money you spend on it.
How easy is it to get there?
Getting to any of the restaurants is as easy as can be. The River Quay restaurants are close to the central business district, and for this reason are easily accessible using public and private means. You can even cycle to the restaurant with ease if you want to. If you hire a vehicle to get around the city when you get here, you will not have a hard time getting to the restaurants. Most drivers are very familiar with the establishment, so you only need to tell them where you are going.
Reservations
For an assurance that you will get space at the restaurants, you should aim to reserve a table. Fortunately, this is very easy to do, since you only need to go to the company's website to do this. This is a simple process and can be done from anywhere in the world.
What if you want to host events here?
The combination of very good ambience, high quality food and a stunning vista makes the River Quay restaurants one of the best places to host events such as weddings. Before doing this, however, it's always a good idea to make your enquiries with the management. This is as easy as sending them an email giving them the details of when you will need to rent the place and how many people you will be hosting.
When all is said and done, the River Quay in Brisbane is one of the restaurant strips in the world that you should always make a point of visiting; it's well worth your time! If you would like to find out more about our coach and minibus hire services, please call or send executive coach charter an email.