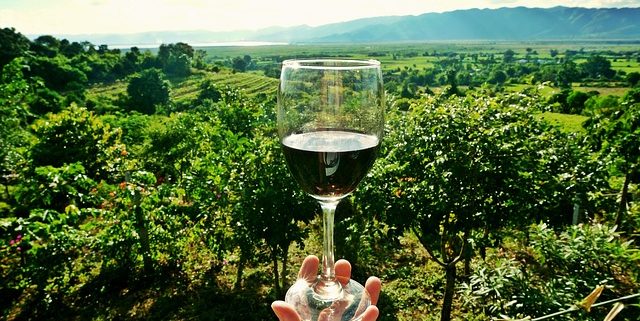 Sydney is one of the most breathtaking cities in the world, tourists come in their droves to explore this vibrant metropolis which houses some of the most iconic sights in Australia, such as Sydney Opera House, Harbour Bridge and of course Darling Harbour.
But Sydney is also a fabulous location for exploring the region of New South Wales with its vast national parks, great beaches, and charming towns and villages. In this blog we concentrate on the delights of the Hunter Valley, which is a rich area famous for its wine production.
If you are looking to take a group tour to the Hunter Valley then the best way is by chartering a coach, and here at Sydney Executive Coach Charter, we are the experts at providing luxury transportation for wine and gastronomic tours of the Hunter Valley.
The Hunter Valley
Just a couple of hours drive from Sydney, there is an area that has great gastronomic prowess and is a world acclaimed foodie haven. The Hunter Valley is not just for wine lovers, it provides some of the most beautiful landscapes that are prime locations for hiking and many outdoor pursuits.
This fertile valley has amazing fresh produce that is readily available at farm shops and of course, served in the many great restaurants in the area. Cheese, olive oil, wine are all produced locally and many of the eateries of the Hunter Valley offer terrific tasting menus created by some of Australia's greatest chefs.
The Hunter Valley also has a plethora of things to do, including partaking of World Heritage-listed nature trails, such as the Hunter Valley Gardens or Wollemi National Park.
The Wine Industry
Most visitors of the Hunter Valley do so to experience one of Australia's best-known wine regions. The Hunter Valley has been pivotal to the Australian wine industry since the very first vine was planted.
The most iconic wine of the region is Semillon but there are also some world-class wines produced such as Shiraz, Cabernet Sauvignon, Chardonnay, and Verdelho.
The Valley is home to 120 wineries, and many of them have cellar doors that are open to receive visitors.
Wollemi National Park
In the lower part of the Hunter Valley in the northern part of the Blue Mountains can be found a wonderful protected natural wilderness. This national park is called Wollemi and it is a vast area of over five thousand square kilometers.
Wollemi provides a perfect backdrop for scenic walks, kayaking, swimming, and camping and is just a couple of hours from the CBD of Sydney. This wild and luscious landscape provides towering cliffs, scenic canyons, serene forests, and wild rivers, and many visitors immerse themselves in this glorious chance to get back to nature.
If you and your group fancy a trip to visit this great part of Australia, then simply contact us today for a free and no obligation quote.