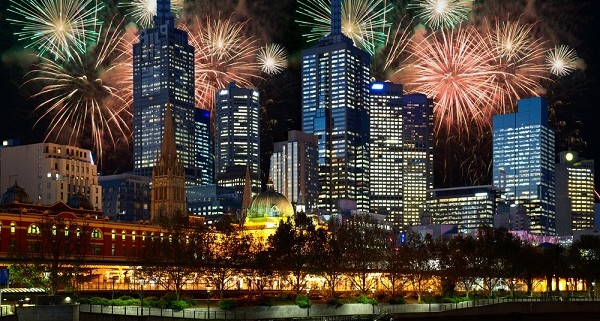 Melbourne is an exciting city throughout the year and it continuously hosts events and festivals in the city and the surrounding areas.
Whether it is cultural, sporting or leisure orientated, Melbourne has it all and after the tremendous Christmas and New Year celebrations the events calendar to start 2016 is crammed full of things to do.
Australian Open
Jan 18th – 31st Jan
Melbourne Park
The Grand Slam opens in Australia 2016 as normal in Melbourne at the fantastic Melbourne Park.
The city is transformed into a tennis mad oasis for two whole weeks. So if you are a tennis fan or not there is no better place to be in Australia this summer.
All the big guns will be in attendance as Federer, Djokovic, Williams, Sharapova and all the stars of the future making it to Melbourne park.
An added attraction will be the final farewell from Lleyton Hewitt the hero of Australian tennis.
White Night Melbourne
Feb 20th – Feb 21st
City
One of the most unique festivals in the city, White Night transforms the city through exhibitions, film, concerts, food, music & dance, street performances all taking place in Melbourne's streets and public places.  
Families of all ages can enjoy an urban adventure at Australia's only all night celebration of culture and creativity. With so much on offer there is something for absolutely everything.  
Lonsdale Greek Festival
Feb 27th – Feb 28th
City  
The Lonsdale Street Greek Festival is possibly Australia's biggest Greek street party. Bringing together a whole weekend of Greek culture to the iconic Greek Precinct.
The street feature two large stages of continuous live entertainment from music, dance and acting. And do not forget the fabulous food and wine that will be freshly cooked and served during the weekend.
2016 Australian Formula 1 Grand Prix
Mar 17th – Mar 21st
Melbourne Grand Prix Circuit
The Australian F1 Grand Prix rolls into town in March and if you have not already secured your tickets then it is advisable to do so soon.
Apart from the blistering excitement of the F1 action there is plenty to do on the days leading up to the event and on the actual day itself.
The on track events include V8 Supercars, Porsche Carrera Cup, Stunt Shows, RAAF jets and many more.
The Virgin Australia Melbourne Fashion Festival
Mar 7th – Mar 13th
City
The fashion festival presents the most stylish week-long entertainment on offer in Australia's vibrant fashion world.
Including world-class runway shows featuring some of the world's greatest and most famous models. On display will be the design of Australia's most established and emerging designers. With state-of-the-art production, beauty workshops, industry seminars, forums, live entertainment and much more.
Melbourne Comedy Festival
Mar 23rd – Apr 17th
City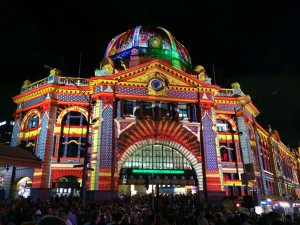 The 30th annual comedy festival is held across the city during March and April. During this time a varied and diverse plethora of comedy is performed both at established venues and ad hoc areas.
There are over seventy individuals and acts all performing live with established or new comedy routines. To famous international comedians to new acts breaking onto the scene.
Melbourne is a city of mirth for over two weeks and there is something to suit all tastes and ages. You cannot help but join in on all the fun and games.
It is obvious to see that Melbourne is starting 2016 with a bang, with events and festivals as diverse as possible.   
There is something on offer for everybody's taste and there are also some massive events that are of world importance. Just pick your favourites and secure your tickets.
Getting to any of these great venues has never been easier than with low cost bus and coach charter from Executive Coach Charter.
For more information and to make your booking, contact our friendly team today!