Brisbane is a happening place to visit at any time of the year, from the international tennis tournament to the Brisbane Festival and beyond. There is literally something for everybody; live sport, art, music and many festivals.
All these buzzing events are not just confined to the heart of the city as the surrounding areas also play an important part in staging entertainment throughout the year. If you are considering a trip to visit Brisbane in the first quarter of 2016 here is what is in store for you.
Music by the Sea Festival
8th – 10th January
Sandgate Town Hall
This free music extravaganza is held out in Sandgate in the lovely seaside suburb. The festival program is extremely varied and there will be something to suit most tastes from; classical, jazz and folk  all performed by international or interstate artists.
Australia Day
26th January
Brisbane
Celebrate with family, friends and neighbours as one of the biggest days in the Australian calendar will produce fun and activities to suit all.
Brisbane is one of the hottest places in the whole of Australia that you can celebrate the national day. Fun and frolics abound for everybody both young  and old with many varied events dotted in and around the city.
Don't bother making prior arrangements, just arrive and go with the flow. You cannot help but find the right event to celebrate this special occasion. But don't forget the spectacular fireworks display at the South Bank.
Brisasia Festival
5th – 28th February
Brisbane
The BrisAsia festival is spread over three weeks in February and is a highlight in the city's cultural calendar. The festival seeks to foster stronger connections between Brisbane and Asia with a themed program of free events.
The festival brings together local communities with demonstrating the variety of Asian cultures in music, cuisine, arts and crafts. It really is three weeks of variety and spice with an occasional glimpses of insight into another way of life.
Johnny Pav Live
3rd February
Market Street
A great chance to see one of Brisbane's own son's free live in concert. Johnny Pav is a singer / songwriter who is most famous for his 2012 album "European Sun"
A sort of indie-folk record but with high quality modern production, featuring traditional folk instruments together with synthesisers and programmed drums.
Frank Woodley
1st – 6th March
Powerhouse
If you have not been fortunate enough to catch a performance by Frank Woodley this is the perfect opportunity.
This guy is a natural, he is funny just standing there and humour pours out of his body. His style is quirky and in a way nonsensical but that is his beauty, whether he is a clown, actor, acrobat or just a plain comedian you can't help but chuckle.  
World Science Festival
9th – 13th March   
City
The World Science Festival is coming to Brisbane at the beginning of March and will bring some of the world's greatest scientists and thought leaders to the city.
It will showcase local scientists and performers from around the Asia Pacific region with also incorporating the best ideas from previous New York events.
CMC Music Awards
10th March
Performing Arts Centre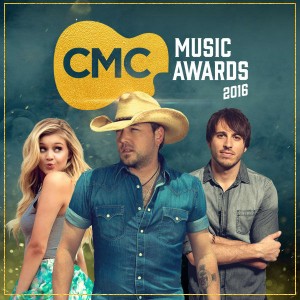 If country music is your thing then the CMC Music Awards is a must see event. Jason Aldean and Kelsea Ballerini are both live this year performing and also to help host the event. 
The awards celebrate the music and artists who are most loved by their fans in Australia.
The event will be broadcasted live on Foxtel's Country Music Channel, and regular Foxtel compare Morgan Evans will be in charge of events during the evening.
Getting to and from any of these great events is made easier with low cost bus and mini bus charter from Executive Coach Charter.
For more information and to make your booking, contact our friendly team today!