The Gold Coast has some of the best and most interesting wineries on Australia's East coast and some of them are in and around Brisbane.
Queensland biggest wine region is the Granite Belt roughly three and a half hours south-west from Brisbane. Brisbane is a great place to be based for wine tours of the region and sample some of the finest wines produced in the area.
Ballandean Estate
Sundown Road, Ballandean
One of the elder statesmen of the region, Ballandean Estate has been growing grapes and making wine since 1932.
The rich volcanic soils, cool climate and high altitude provide perfect conditions to create award winning wines that are a true reflection of the Granite Belt.
Ballandean produces over twenty wines from exciting sweet whites to robust reds, fortified and sparkling wines. Some of their top produce is the 2012 Generation 3 Shiraz Cabernet, the 2014 Opera Block Chardonnay and the 2013 Malbec Jacquez.
A visit to the estate must include a visit to the Ballandean Estate Cellar Door which is rustic in design and very spacious. One of it's main features is the magnificent German Beer Barrels.  These iconic 150 year old barrels have taken pride of place since 1971 and are now used for housing aged Port and Muscat.
The Gallery provides a vast array of foods created by local food artisans and on display is an extensive range of Italian hand blown Decanters.  
Rumbalara Estate
Fletcher Road, Ballandean
They have been growing grapes on the Rumbalara Estate since 1928. The locality was named after Thomas Fletcher who was the first commercial grape grower in the Granite Belt district. In 1974 the property was bought by Bob and Una Gray and grafted new vines onto the existing Rostocks classic vines. The winery has been in the hands of Mike and Bobbi Cragg in 2002.
The Big Five wines that they produce at Rumbalara are; The Buffalo – Chardonnay, The Leopard – Cabernet Sauvignon / Shiraz, The Rhino – Sweet White, The Lion – Shiraz Merlot / Cabernet Sauvignon and The Elephant – Sauvignon Blanc / Semillion. There are also premium reds, whites and fortified wines for the more discerning palates.
The Cellar Door has been enlarged and redecorated to accommodate more people and a fireplace has been installed to warm the space and provide an inviting ambience.
Summit Estate
Granite Belt Drive, Thulimbah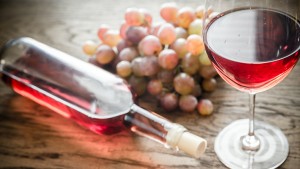 Established in 1997 by a group of wine lovers, Summit Estate Wines offer award winning wines of elegance and complexity. The wines are produced on classic European varieties. The estate is also focused on the highly successful Strange Bird experience that is offered by many Stanthorpe wineries.
Their wines include some robust reds; Alto Blend, Pinot Noir, Monastrell Cabernet and even a Sparkling Red. The Whites include a classic Chardonnay, Verdelho a sweet Moscato and a Sparkling Brut. There is also a semi sweet Emily Rose which is most refreshing.
Summit Estate encourage visitors to visit their Cellar Door. Their sit down wine tastings are renowned on the Granite Belt and their wine education sessions provide customers with a personalised winery experience.
The Brisbane region, particularly the Granite Belt, is a spectacular area to visit if you love your wine. The scenery is picturesque and some of the wine cellar experiences are unique and welcoming. Based in Brisbane you will be perfectly placed to visit all these mouth watering wineries.
Getting to any of these great locations is made easier with low cost bus and coach charter from Executive Coach Charter.
For more information and to make your booking, contact our friendly team today!