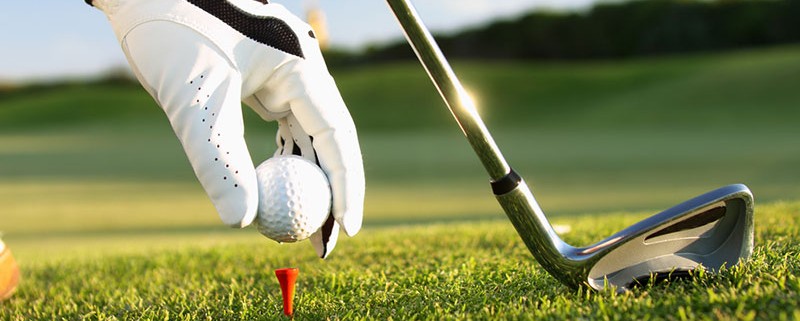 Golfing in Brisbane has been popular for over 120 years. The rugged coastlines and mountains of Australia make for some of the greatest natural courses in the world. Many have views of the ocean, or overlook valleys where grapes are growing in abundance to feed the Australian wine industry. Some of the older courses have some fabulously charming clubhouses that work wonderful for weddings, corporate events, or other social functions. There is a good mix of public, private, and semi private courses and the weather is golf friendly year round.
If you are in a hurry but just feel the need to get out there, you may want to check out some of the killer 9 hole courses in Brisbane. On the opposite end of things if you have a full day to dedicate to the sport perhaps you would rather get out of the city and into one of the courses surrounded by natural Australian bush. Whether you are taking a foursome out for a fun game of social golf, or would like to organise a corporate event with enough people to warrant a shotgun start at every hole. Whether you have a small group or a larger one Executive Coach Charter will get you there in style, tell us how many in your group and we will arrange minibus transfer to the golf course from hotels, airports, or the conference facility you may be using.
Brisbane Golf Club
The Brisbane Golf Club has been on the cutting edge from the get go. They opened over 120 years ago and are among the oldest golf clubs in Brisbane. Today they feature putting greens with Champion Green a surface featured in over 700 golf courses throughout the USA. The clubhouse is Heritage protected and provides a lovely venue for special events, weddings, corporate events, meetings, or other social gatherings.
To play at The Brisbane Golf Club a membership from a reciprocal course is accepted, and there is some space for international, and intranational visitors wishing to play this world renowned course.
The green fees at the Brisbane GC range from $50 for member guests up to $150 and $200 for national and  international visitors respectively. Cart is not included but is readily available, as are clubs and balls. Juniors are welcome to play and feels are less.
Sandgate Golf Club
In between the CBD and the airport lies Brisbane's oldest natural 9 hole course. Absolutely perfect for the working trip to Brisbane as they accept everyone on the course. Bookings are essential and the only restriction is Saturday before 3 pm. Saturdays are the weekly competition and is only open to members and their guests. Social clubs are held on Tuesdays and Thursdays. The daily course conditions are updated online and you can get a very clear course description, and a full history of Sandgate.
Green fees are $10 – $25 and vary depending on day and time, juniors are welcome on the course and motorized carts are available for only $35 each.
Sandgate Golf Club is a simple and to the point 9 hole golf course that is organised and a pleasure to play. If you are pressed for time and still want a decent game Sandgate is the ideal solution. Get a minibus from Executive Coach Charter for a long lunch and get your round of golf in.
Oxley Golf Club
Oxley Golf Club is our pick for most welcoming course as they offer social golf 7 days a week. There are time restrictions most days but early morning tee times are available every day but Saturday. Corporate Golf Days at Oxley are nearly effortless on the golfer's part.  Coordinate everything ahead of time from personalised score cards, full catering in the function room before and after the round, use of the function room for other activities free of charge, a golf coordinator assigned to your group, and everything else you would expect from a top notch corporate golf day at a solid course.
Corporate golf packages range from $54-$69 per head with a minimum head count of 12 to qualify for the package. The larger the group the less per head and groups of 80+ are welcome. Ala carte services and extras are available such as pro clinics, putting competitions, custom signage on the course etc.
9 holes can be booked upon request. All in all Oxley is a fantastic championship course ideal for the social golfer or for the ultimate corporate golf day.
Carbrook Golf Club
If you want a golf course that screams "That's Australia" then Carbrook is an absolute must. With sharks in the water hazards this golf course lives up the the Australian reputation that everything in Australia is more dangerous than the rest of the world. This course has a sense of humor for sure. It is owned and operated by the members and although a new fairly new club it has a very interesting history. It literally went from a "well mowed cow paddock" to winning the Queensland Metropolitan Golf Club of the Year Award the year after the course you play today was finished, 2006. An interesting added benefit that came from the flooding in the 90s when the course was under construction initially fish and sharks ended up in the lakes that formed and now members and their families can enjoy fishing days to get a break from golfing. Social golfers are catered to and encouraged to come and play the golf course built by golfers for golfers.
From one of the oldest courses in Brisbane to one of the most modern day examples of a homegrown course Brisbane has a lot to offer both the social golfer and the corporate golfer. Many of the courses are able to be golfed every day of the year rain or shine as their fairways have been raised to avoid flooding.
Book a Golf Day by Minibus in Brisbane
To schedule transportation options for your group of 2 or more by minibus simply use our online booking form or call Executive Coach Charter the phone number is at the top left hand side of this page.