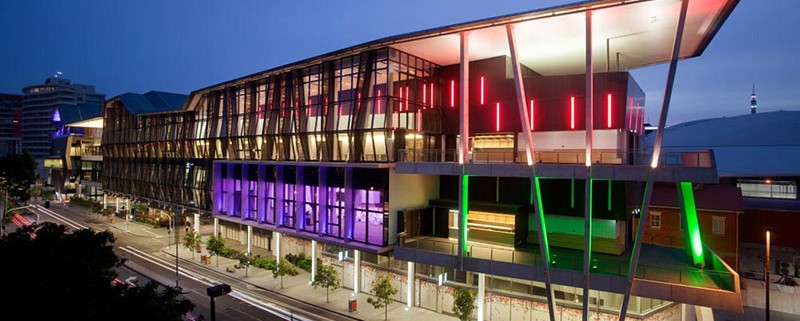 Brisbane is a bustling metropolitan area that draws people and companies from all over Australia and further afield for national and international conventions and seminars. There are a number of facilities for hosting conferences, seminars, and full blown trade exhibitions. Today we will look in depth at the Brisbane Convention & Exhibition Centre.
Executive Coach Charter has a number of clients in and around Brisbane requesting services such as airport transfers, hotel transfers, seminar transport, and trade show transportation options. The BCEC is for large groups. The building can be divided and used for many different purposes and can accommodate groups as small as 300 or as large as 8000. Executive Coach Charter is equipped to handle transportation needs for any number of guests. Either through mini bus shuttle transfer, or transport via executive coach. We will tailor a transportation package to suit the needs of your group and event.
Sustainable Venue
The BCEC is proud to announce their nomination for a major award from Lord Mayor's Business Awards this upcoming 30 October 2015. The nomination is for the Energex Award for Sustainability in Business. With more and more Australians getting involved in the global sustainability movement lowering our carbon footprint across the board is becoming more paramount than ever. Executive Coach Charter is doing their part by providing one of the most environmentally transportation options for transporting groups. Getting more cars off the roads while moving more people. Executive Coach Charter is a progressive coach company in a progressive city.
Award Winning Venue
In addition to the awards the BCEC has been nominated for this year it already holds an impressive list of accolades. The venue already has the EarthCheck Gold accreditation. The other big dog award comes from the AIPC for overall excellence across customer service, quality of facilities, community relations, environmental responsibility and more. As if that were not enough the centre is already in possession of 150 major industry awards, over 60 catering awards, along with two MEA 2014 awards, the Best Meeting Venue Over 500 people, and Event of the Year.
With such a long list it is no wonder this conference facility is so busy. Booking early is encouraged.
State of the Art Facilities
There is another award the Centre is up for this year, from the international Meetings Industry Marketing Awards (MIMA) 2015 for Best Mobile Marketing Campaign which will be announced this October in London. This would not be possible without the state of the art audio and visual equipment the centre has available at its disposal. The production team that runs the audio and visual centre is experienced in the industry and it shows. If you want to capture your event this is the place to do it.
BCEC and the Local Economy
December 2015 will see the peak of conference season in Brisbane and there will be over 60 conferences, 30,000 delegates, who will need 94,000 room nights from local hotels. For accommodation options in Brisbane see some of our other articles from our blog. All attendees will also need transportation, they will eat, they will shop, and they will inject a lot of money into the Brisbane economy.
The Art Collection
Have you ever attended a conference where you get an hour for lunch and you just need to get away from everyone else? One of my favourite parts of the BCEC is the ability to escape the conference you are attending and refresh by visiting the art they have on display. It makes the afternoon part of the conference so much easier to bare.
Boutique Events at BCEC
Typically the BCEC is for larger events but there is one boutique event room. The Sky Room & Terrace is a charming venue overlooking the ferris wheel and can sit 160 guests for a formal sit down dinner or can play host for up to 300 guests in a cocktail setting. The Sky Room is ideal for smaller scale corporate events or for weddings, anniversary parties or other social celebrations. There are dedicated event planners for the boutique events because there are different things to consider when the events are on a smaller scale, and the dedicated planners understand the devil is in the details.
Other Events at the BCEC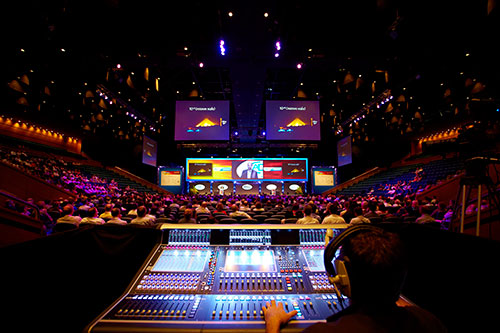 The BCEC is not all work and weddings. There is plenty of other fun to be had as well. In late October Soulfest 2015 featuring Mary J Blige, and Lauryn Hill will be on. Then the Brisbane Fitness and Health Expo followed up by the Good Food and Wine Show, only to be followed by Low Carb Down Under, work it off, eat it up, then work it off again. Don't forget the Hit 105 Brisbane Special Children's Christmas Party 2015.
Who uses the BCEC
The BCEC attracts medical professionals, scientists, researchers, educators, and leaders in all these disciplines from across the world. Local delegates and international alike use the BCEC. It has earned a well deserved reputation for being a world class convention centre. For your next event at the Brisbane Convention & Exhibition Centre we would be happy to coordinate all your transportation needs.
Simply contact Executive Coach Charter and we can help you arrange transport, hotels, and even make dining and entertainment suggestions. Fill out our simple online quote form and a logistics representative will contact you to work out all the details of your custom transportation needs.