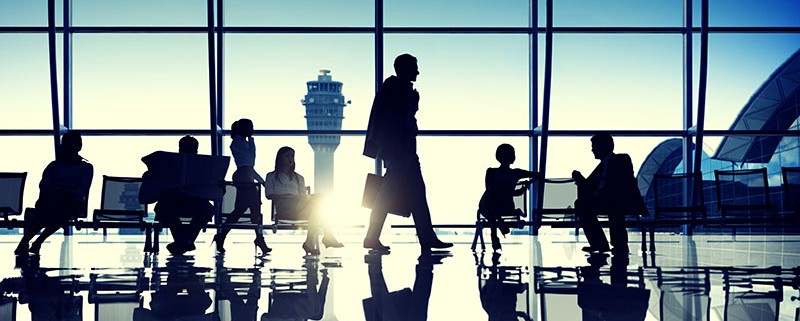 The Brisbane airport is the third largest airport in Australia. Smaller only than the airports in Sydney and Melbourne. It is the only passenger airport for Queenslanders. Over 30 International carriers operate flights in and out of the Brisbane airport and 46 domestic carriers to make up one of the busiest air routes for the Asia-Pacific Region. The Brisbane Airport is a mere 13 KM from the city centre and it handles 17.5 million passengers annually.
If you find yourself lucky enough to be travelling to Australia and will be visiting Brisbane by air then you will find the following information very useful. Everything you should know about Brisbane International Airport.
Information on the Terminal
Brisbane International is the only international terminal serving Queensland. There are no curfews enforced in Brisbane as there  are in Sydney. Millions of passengers are welcomed around the clock to the Brisbane airport. As such Executive Coach Hire has no restrictions on pick up or drop off time. We don't care what time of day it is or what day of the year we will pick you up on time every time.
Due to increased demand for international flights all three terminals have been modified and upgraded to cater to the Airbus A380. The airport has enjoyed renovations to make inter terminal travel easier and more efficient. The three terminals, International, Domestic, and Cargo can now be reached by the inter-terminal train. These trains leave every terminal every 15 minutes around the clock. This makes it a lot harder to miss a flight.
Shopping and Upgrades to the Brisbane Airport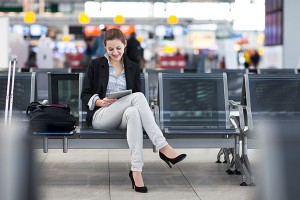 For international travellers there are a number of Duty Free shops on the third level, while domestic shoppers will want to stick to level 2. There are a number of brands covering goods such as luggage, fine jewelry, surf gear, outdoor wear, sunglasses and eye wear, several gift shops, and several book & magazine shops. Brands you will find include Guess, Billabong, Rip Curl, Sunglass Hut, Victoria Secret and many more.
If shopping is not your thing simply log onto the Optus Wireless Connect network to surf the web, or get prepared for your next business meeting. The airport lounge has sofas for watching TV and desks for conducting work. The free Wi-Fi is limited to an hour only.
Accommodations
There is only one hotel located in the Airport Village and it offers on-site accommodations as well as shuttle service among the terminals. The Novotel Brisbane Airport Hotel requires reservations as it is by itself.
Overnight Laws
If you are arriving late and leaving early there is no curfew in effect at the Brisbane airport. This makes things a lot more convenient than the same situation in the Sydney Airport. It certainly means a lot less time running back and forth with extra airport transfers to avoid breaking curfew.
If you find that you want a room and Novotel is full Executive Coach Charter will pick you up in a mini bus and your private driver can take you to another accommodation a short distance away. Remember the airport is only 13 KM from the city centre so there are always options. Being a locally owned and operated company we have an advantage over some of the other guys as we have our finger directly on the pulse of Brisbane.
Dining, Drinking and Coffee at the Brisbane Airport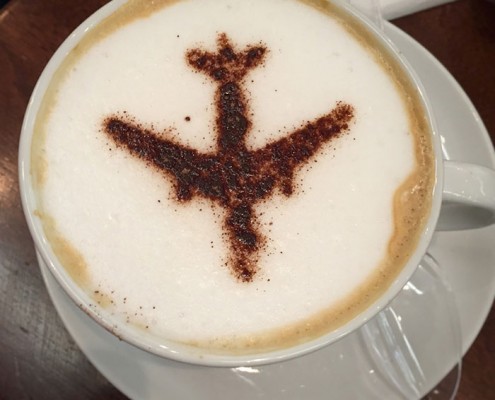 There are 35 different restaurants, cafes and bars at the Brisbane Airport. There is something open 24/7 somewhere. There are some American staples like KFC, Subway and McDonald's, a great juice bar, kebabs, pie, a steakhouse, asian inspired cuisine, a few different places for burgers, Krispy Kreme, a couple sushi places, and even a Mexican inspired place. There is no shortage of places to grab a snack, a meal, a dessert, or a cocktail. If you will be spending an ample amount of time in the Brisbane Airport you will not starve.
Kids at the Brisbane Airport
The Brisbane International Airport has baby changing facilities on all floors of all terminals, they are equipped with microwaves and if you run out of baby supplies just visit News Travels. There are a number of eating options for snacks for kids of all ages, and the wi fi should keep the older kids busy. If you will be arriving late the nearest hotel is Novotel.
What to do with an animal at the Brisbane airport
If you are travelling with an animal, whether a Guide Dog, pet, or assistance animal you will be delighted to learn that Brisbane is the first airport to have installed a bathroom facility dedicated for animals to use. The animal "bathrooms" officially opened in April 2014. There are two locations, airside Level 3 Departures at International and Level 2 opposite Gate 25 Central Area at Domestic. Now passengers no longer have to leave the building when their animals have a call to nature.This is especially convenient for international passengers who will not have to deal with customs and their animal.
The animal bathroom installation is a small part of making the airport completely accessible for persons with disabilities and Brisbane International is at the forefront of the movement.
Transportation to Brisbane
You already know that Brisbane's CBD is only 13 KM away from the airport. There are a number of transportation options to get you from the airport to the city and vice versa. There are options to suit all time schedules and budgets.
Taxi
If you don't mind the risk of waiting in line, and possibly paying too much the taxi can be the most hassle free way to leave the airport. Get your bags and get in a line, tell the driver where to go and that is it. This is the best option if you haven't made prior transportation arrangements, and you don't want to wait for the bus.
Train or Bus
There are public transport options in the form of both buses and trains and if you want to use time to pay for your transport instead of money this is the way to go. These options are very inexpensive but take a lot of time. If you have a lot of luggage they can be quite cumbersome, if you are travelling lightly though and have an excess of time you will see more at the leisurely pace of public transport.
Airport Transfer Service
For the astute business traveller, or the family that knows they want zero hassles, and zero delays, and for the traveller who demands the most for their money airport transfer service is available. Airport transfer service for groups of 2 – 200 can be arranged. There are options such as private car, limo, mini bus, mini coach, budget bus, and luxury coach.
If you are one who requires every detail attended to then we encourage you to contact Executive Coach Charters to arrange top notch airport transfer service tailored to your specific needs and budget.
Fill out our online quote form to start your airport transfer reservation or ask a question.