Australia has many unique indigenous animal species that only appear down unda. Some of them include marine species, fish, dolphin, and coral, while others dwell on land, and other take to the trees or the air. A few more examples are the dingo, Tasmanian Devil, kangaroo, and koala bear and any number of birds. There are a number of parks and sanctuaries where you can view animals up close in enclosures, and also sanctuaries where you can see the animals in their natural habitat.
We have outlined a number of different venues to experience the animals of Brisbane. Executive Coach Charter can provide transportation for school groups, as well as for tour groups via mini bus hire with driver, or luxury mini coach with private driver. Let us know how many in your group and we will arrange for pick up and drop off to your location.
Seaworld Gold Coast
North of Brisbane is the Sunshine Coast and there you will find a phenomenal marine park by the name of Seaworld Gold Coast. At Seaworld you can experience many different marine animals. See cute penguins flying in the water with their flippers and playing with one another and using the ice as natural slides. Watch the polar bears slip and slide in their enclosure. Experience dolphins interacting with their trainers. The intelligence they display is astounding. Be amazed by the feeding frenzy when the sharks get fed, and witness the peaceful rays gliding along the bottom with their giant wingspans. Keep an eye on the pelicans at the Seabird rehab centre where these birds are cared for after injury or sickness.
For those with a more adventurous spirit you can become part of the action. Take a special Animal Adventure. Meet the dolphins activities for children as well as the whole family. See what the trainers see with the polar bears by going behind the scenes. Bundle up and play with the penguins by taking an Antarctic adventure. Get kissed by a seal, snorkel in a tropical reef, encounter a shark, or the ultimate, be a Trainer for the day. So many ways to interact and learn about the animals you will be simply amazed.
General admission tickets are $79 and there are group bookings and school bookings available as well.
Lone Pine Koala Sanctuary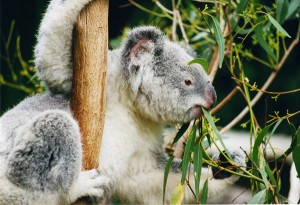 There are over 95 different native Australian species at the Lone Pine Koala Sanctuary. AOL has a list of the "Top 10 Zoos in the World" and Lone Pine is on that list. When you get to cuddle a koala or feed a kangaroo you will definitely know why they made the cut. The sanctuary is a short 20 minute drive from Brisbane's CBD. There are a number of daily shows featuring different types of animals. The schedule runs all day and has many choices. Types of shows include cuddling with koalas, holding a snake, a platypus presentation that will blow your mind, a showcase of birds of prey, lorikeet feeding as well as kangaroo feeding. there is even a sheep dog show to take a look at Australian heritage.
Tickets for the sanctuary are $35.00 for adults, $22.00 for children, and $24.00 for students, seniors, and pensioners. There are also family discounts available. Cuddling a koala is not included that is an additional $18.00 including photo and the food for the roo is only $2.00.
Australia Zoo
The Australia Zoo now boasts over 1200 animals. Many of the animals that call the zoo home are native to Australia, however the zoo has been expanded to also include animals in their African Savannah, an exhibit with animals from SouthEast Asia, and Bindi Island. The main focus of the Australia Zoo is to educate everyone on the animals, their habitats, and conservation. The animals at the zoo are considered the ambassadors to their wild cousins and there are over 100 different species to see and learn about. There are animals for all interests, including reptiles, birds, and mammals. Travel up the road a little further to Sea World for the marine animals. Kids up to the age of 15 can sign up to become a zookeeper for a day, and there are many other educational experiences to be had at the zoo.
Tickets are available for single day and multiple day passes and start from $35.00 for children and $59.00 for adults for single day entry.
Horseback Riding in Brisbane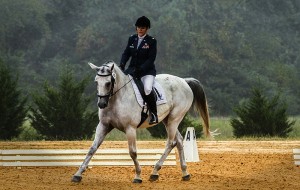 We have suggested many places for you to see the wild animals of Australia, however there are also domesticated animals that you may want to enjoy. Just an hour and 20 minutes outside of Brisbane you can experience a real farm and all the animals that go along with it. At Cedar Glen Farmstay there is horseback riding available for all ages and skill levels. Beginners are welcome. Besides horses there are a number of other farm animals to interact with. There is of course cattle on this 100 year old cattle farm, as well as pigs, sheep, turkeys, ducks, chickens, and peacocks.
Other than riding horses in gorgeous countryside there are a number of other activities to enjoy on the farm such as four wheeling, boomerang throwing, cracking a whip, fishing, and brewing authentic billy tea.
Whether you are looking to see animals of the sea, ride a horse in the wilderness, or cuddle a koala bear there are a number of ways to experience the animals near Brisbane. These four places are all within an hour and a half drive to Brisbane's CBD and each offer their own unique experience. There is something to learn at each place and there are animals for all interests. Some wild, some endangered, some swim, some fly, and some climb trees. Whatever you favourite animal find it near Brisbane.
Arrange group transportation for groups of four or more through Executive Coach Charter and will take care of all your transport needs. We have a fleet of mini buses, luxury coaches, and full size buses to accommodate groups of any size.