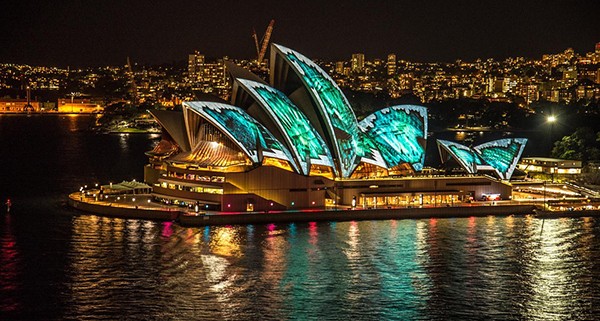 Possibly one of the most iconic and recognised buildings in the world, the Opera House sits majestically on Sydney's elegant harbour as a beacon of culture.
Not only is it esthetically grandeur but it is also one of the top places to see and listen to the greats in classical music.
Below is listed some of the highlight events being featured in the upcoming months.
Symphony in C
April 29th – May 14th
Part of the Australian Ballet 2016 season, Symphony in C is a sensational melange of dance that will leave you breathless.
Set to the music of Georges Bizet's Symphony No 1 in C major, this is a performance of dance at it's most exhilarating.
The all thrills double bill offers George Balanchine's tutu extravaganza alongside a gala program of glittering party pieces and two new works from The Australian Ballet's emerging choreographic stars.
Berstein Wonderful Town
May 7th & 8th
Featuring the Festival Chorus and fresh from the success of the 2015 performances of Gershwin's Of Thee I Sing, comes another great bill but all too rarely heard from the golden age of Broadway musicals, Leonard Bernstein's Wonderful Town.
This musical is a five times Tony winner and tells the story of two sisters from Ohio set out to conquer New York. They inevitably fall into romantic interludes in a plot that is witty and as fresh as the time it was written.
The 400 strong Festival Chorus comes together alongside a line up of stellar musical theatre soloists.
Haydn's Creation
May 11th – 16th
Conducted by Bernard Labadie the Sydney Philharmonia Choirs present Haydn's Creation. The featured soloists are Lydia Teuscher – soprano, Allan Clayton – tenor and Nal Davies – baritone.
From it's amazing Representation of Chaos to the divine bliss of the conclusion, Haydn's Creation is a masterpiece, first performed in 1798 it was widely acclaimed and performances were sold out and unbelievably police had to to act as crowd control.
Today the modern fan acknowledges the Creation as the composers crowning achievements, every bit as spectacular as Handel's Messiah.
Lang Lang Plays Grieg
June 10th – 11th
One of the great modern pianists, Lang Lang appears for a two night spectacular event as he focuses on Grieg.
As piano concerto's go this will compete against the best, even Beethoven, Rachmaninoff and Mozart. From it's opening flourish to the gorgeous melodies and dancing rhythms it's pure magic to hear.
Lang Lang begins the concert with Morning Mood, In the Hall of the Mountain King and other highlights from the Peer Gynt suite. And the SSO will shine in the following rendition of Tchaikovsky's Francesca da Rimini.
The events listed are just a taste of what is occurring at the wonderful Sydney Opera House and there are many other fantastic performances both classical and modern that are available for the connoisseur.
If you want to organise group transport to any of these great events then Executive Coach Charter is the name you can trust.
For more information and to make a booking, contact our friendly team today!