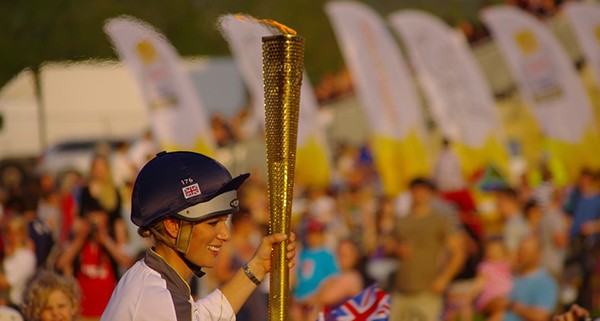 Sydney Olympic Park was built to host the Sydney 2000 Olympic Games. It is located to the west of the city and is now a major sporting and entertainment precinct boasting a plethora of events.
Listed below are some of the best events featuring at the Olympic Park from May to July this year.
Holden State of Origin 1 NSW V QLD
June 1st
State versus State and team mate against each other. The State of Origin series goes back to 1980 and continues to be a pinnacle event on the NRL major events calendar.
The three game series kicks off on the 1st June at the Sydney ANZ Stadium at the Olympic Park. The New South Wales VB Blues will be looking for revenge over annual rivals the XXXX Queensland Maroons, who have won nine of the last ten series.
This year Sydney will host two games in 2016 including the series decider on July 13th. It is truly one of Australia's unique sporting experiences.
MS Walk and Fun Run
June 5th
All routes on the day start and finish from the Cathy Freeman Park and are wheelchair and stroller friendly.
This event is really for the whole family to get together and enjoy a healthy way to spend time with friends and thousands of other enthusiasts in a fun day out.
But the added attraction as well as having fun is to give support to people living with multiple sclerosis (MS).
This is the first year that the event is being held at Sydney Olympic Park and competitors can chose a five or ten kilometre walk or run. The route takes you past the Iconic Olympic Park precinct before continuing around one of Australia's largest urban parklands.
PRB Australia National Finals Day
July 23rd
Experience a once in a event as the Professional Bull Riders (PBR) prepare to deliver an incredible night of one of the extreme sports on dirt.
Twenty Two riders are all vying to do battle for glory as they strive to overcome the power and might of the most extreme beasts of bucking bulls in a head to head battle of power, agility and the fight of the fittest eight seconds at a time.
This a roller coaster of an event full of adrenalin cowboys as they take on the nation's most extreme bucking bulls, this is not rodeo it is Professional Bull Riders.
Supanova Pop Culture Expo
June 17th – 19th
This is Comic-con, Australian style and will prove to be an absolute blast.
The event has been held since 2000 and Supernova Pop Culture Expo is where the adoring public comes face to face with SuperStar celebrities together with their creative talent that inspire their imaginary worlds under one big roof.
The visitor is surrounded by the wonderful world of comic books, animation, cartoons, SciFi, pulp television and movies, toys, console gaming, trading cards, fantasy, entertainment technology, books, internet sites and fan clubs.
The result is a fantasy land tailor made for geeks and where getting into cosplay is the normal thing to do.
These are some of the great events taking place at Sydney Olympic Park during May to July 2016. If you are visiting the city around this time then you are sure to have a fun filled time.
Getting to Sydney Olympic Park has never been easier.
Whether you are based in Sydney or travelling from further afield, low-cost coach charter from Executive Coach Charter is perfect for all your group travel requirements.