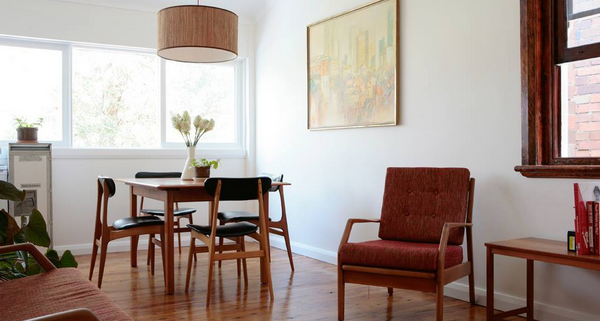 Bondi Beach the nearest beach to Sydney is just a short drive from the CBD or the airport. Easily accessible by mini bus or private luxury coach. Bondi Beach attracts a wide range of visitors from business travellers to surfers, to holiday makers. The waters at Bondi are crystal clear blue and the surf is just big enough for the greenest of beginners. You will see such things as a bicycle strapped to a surfboard creating a peddle worthy surfboard.
Executive Coach Charters has provided hotel and airport transfers for many corporate travellers, families, surfers, school groups, and international inbound travellers. There are many places to stay in Bondi Beach from Guesthouses, Bed & Breakfasts, to larger hotels. We have put together a list of some of the best places to stay at Sydney's closest beach.
Guest Houses in Bondi Beach
Bondi Beach House
For a home away from home the Bondi Beach House is one of the best locations imaginable. Just a two minute walk from the iconic Australian beach you will find a small guest house that has a cute garden to relax in, reading nooks, and lush tropical plants. It is tucked away behind the frangipani trees and feels secluded even though it is walking distance to the beach, cafes, restaurants, bars, shops, galleries, and just a short jaunt from the Opera House or the Harbour Bridge. There are single rooms, double rooms and suites available.
Pricing changes from low to high season. You will see a range of $110 per night to $330+ during high season for a suite.
The Bondi Beach Eco Garden Bed & Breakfast
A little farther away from the beach, about a five minute walk is another charming guest house. The Bondi Beach Eco Garden Bed & Breakfast. This sustainable accommodation has a 2 bedroom executive apartment perfect for a secluded holiday. A self serve continental breakfast is available with organic eggs and fresh sourdough bread.
Both short term and long term options are available and rates vary depending on the season.
The Bondi Beach Eco Garden is striving to be the most eco friendly accommodation in Sydney. The house, garden, community and renovation have all been focused to provide a local sustainable place for people to stay.
Executive Coach Charters is proud to provide some of the greenest transportation options available for groups. Tell us how many in your group and we will provide you with an appropriate coach for your group size.

For classic beach living on a budget Sinclairs Bondi is an excellent choice. With options to suit single travellers, couples, families and groups there is something to suit all needs. Linens and WiFi are supplied, heaters and ceiling fans are in every room, there is parking available, and plenty of shopping nearby. Single rooms, doubles, and group rooms that sleep up to 5 with 3 beds are all available.
Rooms can be as low as $50 a night for singles in winter, and no room exceeds $200 per night even in summer.
Conference Hotels in Bondi Beach
Bondi Beach is a relaxed beach town where the eastern border of Sydney meets the sea. Although it is dotted with guest houses and B & Bs there are also a number of conference hotels that are great for the business traveller that likes to work hard and play harder.
Accor Hotels
Accor Hotels has two different properties in Bondi Beach to cover a variety of needs for the corporate traveller whether on a budget or with money to burn. The Mercure Sydney Potts Point is just a few minutes from Bondi Beach. Prices begin from $132 per night and there are over 200 rooms and suites available. There are a number of meeting rooms ideal for team building, product launches, presentations etc for groups of 2-80. Choose from classroom style, banquet, boardroom, or theatre to suit your needs. For the budget conscious traveller the IBIS Budget Sydney East starts at $58 per night and offers a great location.
Swiss Grand Bondi Beach
For those unconcerned with budget there is a wonderful seaside luxury hotel and conference facility by the name of Swiss Grand Resort and Spa Bondi Beach. This hotel is amazing for conferences or special events. There is a conference room, and grand ballroom, a myriad of meeting rooms, and a killer rooftop perfect for the ultimate cocktail party. There are both rooms and suites available and the views overlooking the beach from this gorgeous location or second to none. The Pavilion Ballroom can accommodate groups up to 380 guests.
Daytime conference rates begin at $79 per delegate inclusive of coffee, tea, lunch, and other necessities such as projection screens, note pads, pens, etc.
Adina Apartment Hotel
On the hip new modern street that leads to Bondi Beach is an ultra modern apartment hotel with a boardroom available and right in the center of the new lifestyle precinct. The Adina Apartment Hotel is ideal for small groups and corporate travellers, as well as singles. There are studios, 1 bedroom, and 2 bedroom apartments that are available both short and long term. The board room will accommodate up to 10 guests, and the rooms themselves can be interconnected for larger groups or families.
Whether you are travelling on a budget or the sky's the limit there is a perfect accommodation option waiting for you in Bondi Beach. From single rooms starting at under $60 to luxury 2 bedroom suites on the beach that cost a lot more there is something for everyone.
To arrange all your hotel and airport transfers, and any other transportation needs please contact Executive Coach Charters to assist.