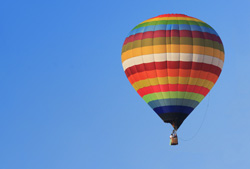 Family Friendly Accommodation 3 of 3 in Sydney : 
Swissotel Sydney
Sydney has a wealth of activities for the entire family.  With 35,000 kilometres of coastline in the island nation it is no surprise that many activities revolve in and around the water.  Whether it be swimming in the ocean, studying the ocean habitat of the coast, or playing in one of the water parks or swimming pools.  
Minibus Tours for Families
There are many things for families to do and see.  The Aquatic Lovers Mini Bus tour using the Sydney Attractions pass is full of great ideas for families.  We have more ideas for fun in the sun with Adventures by Air or by Sea, where families can catch a birdseye view from a hot air balloon, or cruise the harbour enjoying dinner.  We also have come up with many, educational tours, and tour ideas for big families.
So we know there are plenty of things to do in and around Sydney that are family friendly, but what about accommodation options?  In this series we have featured The Parkroyal Hotel in Darling Harbour, and the Sydney Harbour Bed & Breakfast.
Today we bring you the Swissotel Sydney which has rooms and services designed specifically with families in mind.  The facilities and services available at the Swissotel are ideal for families who will be travelling with children aged 2-12 or with teenagers. With child minding services you can even enjoy the Ultimate Night at the Opera
Rooms
Since the focus is on family friendly places to stay we had to feature the Kids Room at the Swissotel. The kids room accommodation has been decorated and designed for kids specifically.  The rooms have custom toy options for children based on ages 2-12.  Each kids room comes fully stocked with age appropriate games, toys, DVDs and/or video games with bright colors, and activity centers sized for kids.
With advanced notice baby cots can be arranged and Nanny service is available for a service charge.  Kids rooms are connected by internal doors to their adult rooms.  The kids rooms have a special mini bar stocked with healthy drinks kids love.  The bath is also fully set up for kids to enjoy a bubble bath and entertainment in the the tub.  Another fun feature to customize your stay is the pillow and bedding menu.  Many different colored bedding options and fun pillows are available.
Dining
Room service is available at the Swissotel 24 hours a day 7 days a week, no matter where you are travelling from and what time you check in you can get a meal in your room when you arrive.
For fine Australian fare visit JPB and experience one of Executive Chef Thomas Heinrich's food journeys.  Chef Heinrich creates masterpieces on a plate using locally sourced produce and opts for traditional flavors.
The Crossroads Bar is a more casual environment perfect for chatting with friends.  Crossroads boasts a modern design, bold colors, and a fun atmosphere.  Relax after a shopping trip, or enjoy high tea after getting a massage at the day spa.
The other lounge is the Executive Club Lounge and is reserved for those staying in a Signature Skyline or Executive Room.
Facilities
Many of the rooms have fantastic views of the Sydney CBD, and all guests have access to the state of the art fitness centre and an outdoor heated pool.  Swimming is possible even during inclement weather.  Some other rainy day activities can be in room DVD watching, or make use of the WiFi for endless entertainment options.
Want to relax and unwind completely?  Enjoy spa services such as a Full Day at the Spa a six hour day of indulgence covering everything your body needs to relax from your nose to your toes.
Signature services offered at the spa are Purovel Mountain Massage, Purovel Stone Massage, and Alpine Spa Facial.  Each one designed to maximize your relaxation.
Within a Ten Minute Walk
Forget the walk.  The Swissotel attracts people with an active lifestyle.  They offer three different jogging tracks to get your heart pumping.  To get going in the morning, enjoy a 5.5 KM run or perhaps stroll it in the afternoon after a delectable lunch.
Get your cardio on with Emerge, the 8 KM track that is perfect for the daily runner.  Or for those that push for high performance try out the Perform 10KM with peaks and valleys for a combo workout.  Take advantage of the proximity to the sea with any of these outdoor tracks.
If running is not your thing, you will be delighted to know that the CBD is right out the door.  The Harbour Bridge, The Opera House, and many dining and shopping options are at your fingertips.