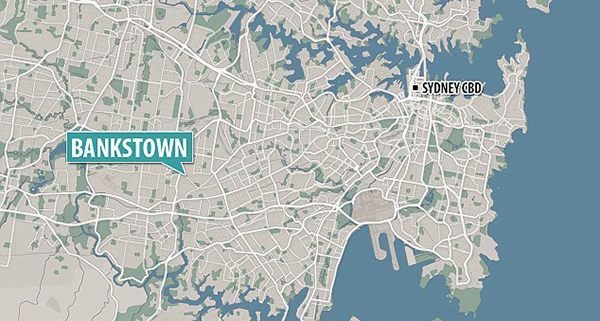 Bankstown is situated in southwest Sydney and is part of the administrative district of Canterbury.
Like all of Sydney suburbs it is quite unique and has its own identity and local feel to it. There are many eateries, pubs, local shops and many things to do.
Most tourists that visit Sydney only visit the CBD and the harbour, but neighbourhoods such as Bankstown are well worth a visit to explore the true nature of Sydney and its residents.
Restaurants
Villaggio is a great place to take the family and enjoy casual dining, pizzas, pastas and salads are the order of the day. At weekends there is live music and you can even sing along with Elvis, there is also a byo wine policy or you can purchase your drinks there.
An is a taste of Asia and in particular Vietnam, the Pho is one of the main reasons that the punters keep flocking back to this favourite eatery. Service is fast and the food delicious with authentic herbs and ingredients.
For Italian Tapas then La Piazza is well worth trying, one drawback is that you cannot reserve a table so if you want to secure one you have to be early. Reputed to have some of the best pizzas in Sydney, friendly staff with a glass ceiling seating area.
Pubs
The Oasis Hotel was built in the 50's and is one of the largest hotel / pubs in the area, with two bars and a large beer garden. The large main bar has 5 pool tables a really popular juke box and well as an outdoor area for smokers. It even has a drive through bottle shop.
The High Flyer Hotel is easy to find as it is just across the road from Bankstown Airport, this is a lively and trendy hotel that hosts live bands on Thursday night's and a DJ on Saturday playing requests and favourites.
In the center of town is the Bankstown Hotel and locals swear by it as a great place for a pint and something to eat. There is something for everybody, including kids. Pop in for a coffee or an early evening cocktail or perhaps dinner with the family.
Mirambeena Regional Park
Mirambeena Regional Park is a great place for the whole family to visit, it consists of five different areas so there is bound to be something for everybody. You can picnic, ride, play or sit back and relax.
Flinders Slopes has playground equipment, exercise tracks, an amphitheater, public art and place for BBQ's and picnics. Garrison Point has great water views to sit back and enjoy your packed lunch under the many shaded areas.
Lake Gillawarna is a beautiful setting and has many walking tracks, especially in the early morning or afternoon. Remember to take your scooter of bike as there is plenty of room. Shortland Brush offers waterside views, exercise tracks and a gorgeous lake background for selfies.
Finally Lansdowne Reserve covers a huge area and a fantastic place for a bushwalk. It is a cyclist's favourite as there are many opportunities for cycle training and competition.
Bankstown really does have something to offer to everybody, from excellent food and drink to great things to do outdoors.