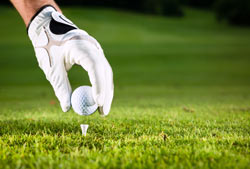 Golf Sydney
Golf is one of Australia's favorite sports and Sydney has plenty of options.  From a par 64 only 10 minutes from the CBD to courses along the coastline, or nestled among the Australian bush there are courses for all skill levels and plenty of sites to keep the social golfer entertained.  For corporate golf days coach hire is a no hassle way to get everyone to the course.  Have a look at our picks for great public access golf in Sydney.  
Avondale Golf Club
Only twenty minutes from the CBD you will find an extraordinary golf club waiting for you.  Avondale Golf Club has recently been certified as an Audubon Society Co-operative Sanctuary for (outstanding environmental management).  This course winds it's way through the natural Australian bush leaving it protected.  You may even forget you are only 16 km from the CBD.  The par 71 course comes in at just over 6000 meters and will challenge golfers of all levels.  They specialise in corporate golf.
Bexley Golf Club
Twenty-five minutes south of Sydney's CBD you will find a par 64 course that was established in 1939.  Bexley Golf Club offers beginning golfers a fantastic challenge with a short course that is lined tightly with trees.  Bexley has a great system down for corporate golfers and with a relatively shorter course just under 4100 meters play goes at a quick pace.  Social golf is available during the week, however it is difficult to get a tee time on the weekends without being a member.
Northbridge Golf Club
Overlooking Middle Harbour the Northbridge Golf Club is only ten minutes from the CBD.  A challenging par 64 course perfect for sneaking in a round of golf before or after that big meeting.  Social golf is available daily, and corporate golf days are highly encouraged.  Shuttle service is available for corporate days from hotels or the airport.
St. Michaels Golf Club
Twenty minutes away from the Sydney CBD and only ten minutes from the airport is a gorgeous golf course along the coast.  St. Michaels Golf Club invites social players seven days a week.  If you are up for a serious challenge try the blue tees for a par 72 course with 6,335 meters of play.
Wakehurst Golf Club
Leave the hustle and bustle of Sydney behind, a mere half hour north of Sydney play a round of golf in natural Australian bush land.  Wakehurst Golf Club boasts a challenging par 72 course with views overlooking Manly dam and as a public course green fees are quite competitive.