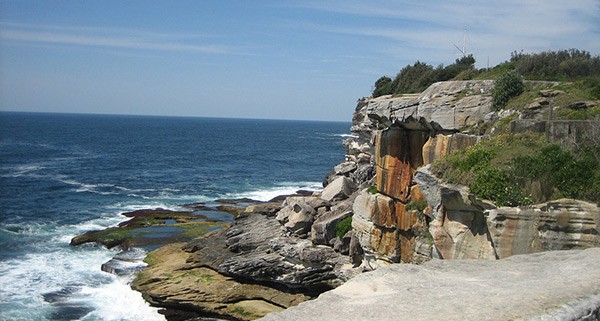 Sydney offers the perfect city breaks with it's plethora of events and entertainment making it popular with tourists all year round.
However, why not venture out of the city once in awhile as there is amazing array of National Parks just waiting to be discovered only a few kilometers away.
Marramarra, Sydney Harbour, Ku-ring gai Chase, Kamay Botany Bay, Coastal Walk Royal, Bobbin Head, Royal National Park, Reids Flat, Pool Flat and Dharawal are just some of the exciting National Parks in the immediate vicinity around Sydney.
Marramarra National Park
This stunning 30 acre National Park is only 40km from the CBD of Sydney and is located at the junction between the Hawkesbury River and Berowra Creek.
It features great wetlands, outstanding views of the Hawkesbury and the largest area of mangroves on the Central Coast.
The park is rugged and for the majority has been left in it's natural and undeveloped state, it is loved by experienced bushwalkers.
Ku-ring-gai Chase National Park
This huge 15,000 hectare park is only 25km away from the CBD of Sydney. It is a mix of sandstone, bushland and water vistas and takes in over 100km of coastline along the south part of Broken Bay.
Ku-ring-gai takes it's name from it's original inhabitants, the Guringai people. Remnants of Aboriginal life still remain today thanks to the preservation of more than 800 sites, including rock paintings, middens and cave art.
There is a self-guided walk on which can be seen swamp wallabies, bush turkeys, native ducks and goannas.
Kamay Botany Bay National Park
The National Park encompasses both heads of Botany Bay and is only 15km from Sydney Harbour enclosing 458 hectares of coastal bushland.
The area played a key role in Australia's history, Captain Cook landed here in 1770 and named the bay after the botanical specimens he found.
The area was originally earmarked to house British criminals but that idea was soon shelved due to the scorched vegetation and limited water supplies.
Dharawal National Park
Dharawal National Park is the traditional land of the Dharawal Aboriginal people, it offers a diverse bushland experience just south of Sydney.
At the heart of the park is a distinctive network of creeks, including the impressive and ecologically important O'Hares Creek catchment. This leafy park is home to 17 rare and threatened species, and feeds the park's eucalypt forest, woodland, heathland and sedgeland habitats.
More than 500 plant species occur within the park, providing a home to a wide range of animals, including koalas, long-nosed potoroos, swamp wallabies, eastern wallaroos, New Holland honeyeaters and countless birds.
These fantastic four National Parks are just a glimpse of the fabulous wildlife, fauna, flora and impressive landscapes that are literally on the doorstep of Australia's most lively city.
Take time out to explore the ancient past of Australia and discover some rare and beautiful sights.
Looking to organise low cost mini bus hire to any of these great parks? You can make a great day out with the help of Executive Coach Charter.
For more information and to book, contact our friendly team today!