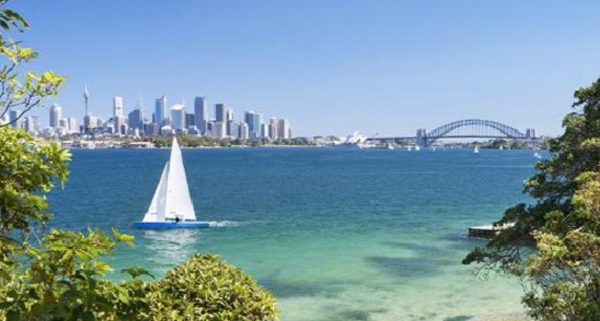 Not only is Sydney a famous tourist destination but it is also fairly sprawling city made up of diverse neighbourhoods and interesting suburbs.
Quite often visitors just visit the main attractions but some of the heart of Sydney can be found in the soft under belly. A good way to discover the neighbourhoods is by charter coach or minibus tours, Sydney Executive Coach Hire are the experts at providing knowledgeable drivers and suitable transports.
One of Sydney's neighbourhoods that is definitely worth the time to explore is Mosman.
Mosman
Set on the beautiful expanse of Sydney Harbour, and several beautiful boutique sized beaches, Mosman is a stylish urban hub featuring some great shopping, dining as well as being home to the famous Taronga Zoo.
Taronga Zoo
Taronga Zoo has over 4,000 animals including Australian native wildlife such as koalas, kangaroos and crocodiles and endangered exotic animals. It is a 12 minute ferry ride from the CBD, or only ten minutes by bus from the heart of Mosman's Military Road. Interestingly Taronga is not a profit making zoo and supports wildlife conservation, it is also certified in advanced ecotourism and has won multiple tourism awards.
Mosman's Beaches
Balmoral Beach is the main beach, a very popular harbour beach surrounded by parklands and lined with shops and cafes. To the south is Chowder Bay, a great spot for snorkelling and diving in Sydney Harbour. Chinamans Beach is a 250 metre stretch of sand to Balmoral's north, is secluded, calm and waveless, making it perfect for families who relax swimming, picnicking and paddling. There is also Cobblers Beach, which is a peaceful cove ideal for swimming.
Food And Drink
Mosman is stacked full of eateries and places to whet your whistle, the cuisines are varied and really there is something for everyone. From fine dining to casual pub-grub, cocktail bars to local pubs.
Side Car at Cremorne is a boutique wine and cocktail bar in a stretch of shops near the Orpheum, also serves tasty snacks. South Restaurant takes you down to the deep south, where crab cakes, gumbo and jambalaya transports the diner across continents. Opposite the magnificent Orpheum Cinema, Thai Spice House Restaurant is an easy choice for the cinema crowd. Dishes include green and red curries and more contemporary meals. Barrel Bar and Dining has plenty of perks, it has a sleek, New York style decor with top sommeliers to advise on what beverage to choose. The cuisine is a mix of French, Italian and Mediterranean.
Walks
Mosman and the surrounding area has plenty of choice for the avid walker, from the stunning harbourside Taronga to Balmoral walk at Headland Park to the gorgeous views from the Bradleys Head to Chowder Bay walk , it's easy to explore Mosman on foot.
Really Mosman is a true gem as a neighbourhood, and as Sydney goes it is one of the more interesting and diverse destinations.