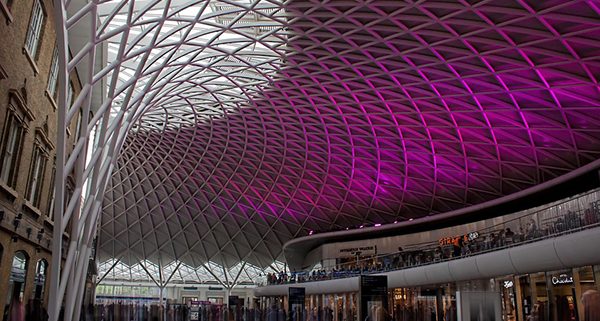 Sydney has a varied and wide culture and it attracts many different kinds of tourists from all walks of life. One of the best way to see Sydney and all the outlying neighbourhoods is by minibus charter where an experienced driver can act as a tourist guide, Sydney Executive Coach Charter are experts at offering such a service.
Kings Cross
Kings Cross or as it is better known as "The Cross", is the city's red-light district, and it is also home to some of Sydney's best known restaurants and nightclubs. The area is stacked with backpacker hostels and local bars.
The main drag is called Darlinghurst Road, it is fairly compact but is crammed with strip joints, prostitutes and a fair amount of drunks. You can also find cheap internet cafe's and cheap eating places for the person on a limited budget.
Modern Kings Cross
In recent times the bawdy reputation of Kings Cross has started to evolve, dragging the once sleezy pocket of Sydney into a rich, vibrant lifestyle precinct.
The strip-clubs, topless waitresses, adult bookstores and tacky nightclubs are still there, but small trendy cafes have sprung up on the fringes of The Cross that are attracting a different type of visitor. Like most adult entertainment areas The Cross is most sleazy at night, when the neon lights come on and the night people come out.
The Changing Face of Kings Cross
In 2014 the New South Wales government enforced strict laws on late-night establishments and some said it was directly targeting Kings Cross. This included 1.30am lockouts and 3am last drinks call. Many businesses in The Cross claimed it was the nail in the coffin for the notorious district.
As revellers moved off and found another place to party, many iconic establishments throughout The Cross and the party district closed their doors and the properties housing institutions Candy's Apartment and World Bar went up for sale.
A quote from a Sydney periodical stated, As the music stops, the neon signs fade and the Golden Mile loses its appeal, we say goodbye to an icon.
The Past History
Kings Cross to put it mildly has always been considered as a Bohemian Quarter, and in the early 20th century was home to artists, musicians, poets and journalists. As alcohol prohibition came into force in the 1920's, sly grog bars that illegally sold alcohol became a major profit source for the unsavoury characters of The Cross.
Kings Cross Restaurant and Bars
Whatever your opinion of The Cross might be, there is no disputing that it houses some great culinary experiences.
Good quality casual fare is easy to find in Kings Cross. On Bayswater Road you'll find various places to eat such as hip Japanese restaurant Harajuku Gyoza, Farmhouse and ACME. A breakfast and lunch favourite is Uliveto and the New Hampton serves hearty pub food.
Areas like Kings Cross highlight diversity, and often the most colourful characters are to be found in such districts. It would be a shame if everything became sterile and uniform, certainly there is a place for the Kings Crosses of the world.