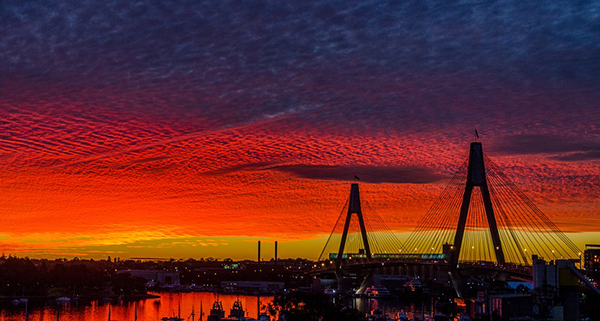 Situated only a couple of miles from the CBD of Sydney is the inner-city suburb of Pyrmont which is also part of the Darling Harbour region.
Each of Sydney's neighbourhoods provide their own colour and individual character, Pyrmont is no exception.
Long ago Pyrmont was classed as a slum area but the regeneration in the 1990's turned the area around to what it is today.
In fact Pyrmont has become a central hub for Sydney's media – Fairfax and Channel 10 are based there and the journalists have demanded a good cafe and drinking culture.
Pyrmont is a mish mash of brazen modern apartments nestling alongside period property cottages and many waterfront parks. It is also home to The Star which is Sydney's one and only casino.
Restaurants
Of course seafood and fish are well represented in Pyrmont but the dining experience has far more depth with some great choices.
The New York noodle shop now has an Australian cousin and is providing 5 star food and service to the people of Sydney. The tasting menu is probably one of the best of its kind in Sydney and real value for money.
Not a fancy eatery but more of a diminutive Pyrmont cafe serving up some great grub. The Godfather Meatball Sub is fast becoming legendary washed down with a strong cup of Blind Man Coffee.
For that special occasion try the eight course degustation which is surprisingly varied and offers up some delicious culinary surprises.
Bars
Black Bar is unashamedly a classic cocktail bar, with the learned bar staff mixing some of the most delicious concoctions in a classic and original format.
Pyrmont's very own Pirate Bar with a Spanish theme and quality seafood dishes being served. Peg Leg serves craft beers alongside some very acceptable wines and a full range of spirits.
It's game on for sports fans at this ultimate sporting bar. There are 3 mega screens and 50 LCD screens to watch your favourite sporting event. Quite simply the place is huge, and the recipe is pub classic food and ale.
Things To Do
The SSS gives lessons on how to cook everything from pipi's to octopus and all styles. More than 12,000 people now attend courses at SSS every year and not just for the famous chefs teaching.
Pirrama Park is Sydney's newest foreshore oasis, there are 1.8 hectares of grasslands, tree lined pathways, playgrounds and picnic areas all will glorious views over Blackwattle Bay.
If you wish to explore Pyrmont then a minibus charter is an ideal way to see it, Sydney Executive Coach Charter is the perfect partner for you to get out and about in Pyrmont.