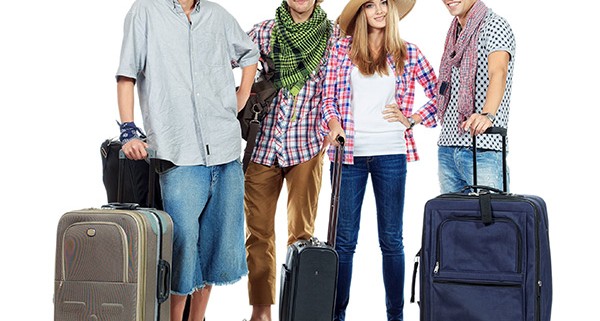 8 Tips for Booking a Private Coach and Driver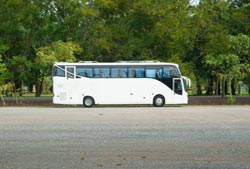 Groups of 2-200 use private coach and driver services across the world for all kinds of reasons.  Schools use private coach service with driver for daily school runs, sporting trips, educational excursions, and academic competitions.  Companies large and small use private coach hire for conferences, airport shuttle service, and for training seminars.  Social groups use private coach and driver services for spa days, golf outings, hens/bucks nights out, weddings, graduations, and birthday celebrations.  
Daytime, use, night time use, overnight travel, and more.  There are many things to consider when booking for your group.
Price is NOT the only factor when booking a trip.
The transportation industry is fiercely competitive.  Consumers often price shop and base their decision on price alone.  This is not only a bad idea, it can potentially be dangerous.  If a company seems to be unreasonably cheap then there is likely a reason that you are unaware of.  Perhaps their buses are old, perhaps they are not maintained well, or perhaps the company cuts corners in other places that are not apparent on the surface.  Delivering a high level of service to clients always costs more than sub par service.  Consider what you are willing to go without, and whether or not you are willing to risk things like safety, and reliability for cost saving.
Does your group require anything special?  (ie. wheelchair access, music, minibar etc.)
What is the purpose of this booking?  Is it an educational trip where you will need to have a PA system on board?  Do you have guests with disabilities that require special accommodation such as wheelchair access?  Is this a party for a hens/bucks night out and you will need to have music and beverages on the bus?  Be sure to consider the type of group you are booking for and what they will be doing on the bus.  If they will be sleeping and travelling through the night perhaps you want to have neck pillows and blankets.  If it is a pub crawl with a bunch of rowdy youngsters your needs will be significantly different compared with social golf outing which would require extra storage for clubs.  Whatever your needs are be sure to communicate them to your booking/logistics agent at the time of booking and/or prior to driver pick up.
Safety rating.
The Australian Transport Safety Bureau (ATSB) has receives reports on accidents and incidents, collectively called occurrences, for rail, marine, and aviation modes.  Simply visit their website for the latest safety related incidents for any company you are considering.
Is the company available for inspections?
If you ask to visit the company you are considering are they open to inspections?  There are many things you can learn about a company through observing their day to day operations.  If they are running a sound operation any transportation company who has nothing to hide will welcome you to tour their facility and likely jump at the chance to show it off.  Be leary of any company that will not allow visitors with reasonable notice.
What happens in an emergency or breakdown?
When you are making the booking no one likes to think about things going wrong.  Unfortunately sometimes things do go wrong and when they do it is always better to be prepared.  Ask your booking agent for the procedure in the case of an emergency or breakdown.  What are the phone numbers to be called?  What happens in the unlikely event that the driver is incapacitated?  Having this information and not needing it or using it is far better than not having this information and needing it.  One simple phone number written down that may save a lot of grief in the future.  Don't forget to ask.
Does the company have a background check and drug screening policy in place for drivers?
This is a very easy question and most companies do have this and will be more than happy to share the details of how they screen their drivers.  This is critically important when considering private coach hire for minors.
Know your itinerary
This is so important.  Not only knowing where you need to go, how many people need to get there but also what time you need everyone there.  The more information you can give your logistics specialist the better.  Answer their questions.  The reason they are asking them is so they can determine the correct size coach, how many coaches, how many drivers, whether you will need a trailer, whether they will need to have backup drivers available etc.  Know your itinerary and do not leave anything out, even if you think it is a small detail.  Better to give too much information than not enough.
Find out how long the company has been operating.
This is a very simple question and gets overlooked.  Find out, companies that have been in business a long time love to brag about it.  Have they been operating five years, ten, or maybe twenty.  This is one indicator of reliability.  It is not foolproof but chances are that if it was a shoddy company it would not have lasted over two decades.
There are many things to consider when you are booking a coach and private driver.  Refer to these tips regularly for help in remembering the right questions to ask before selecting a coach company.