Top 10 Sydney Events Happening In June 2015
Are you visiting Sydney in June this year? It is never too early to start planning your trip now. Knowing the events scheduled for different days will help you to plan effectively. Whether you live in another Australian city or you are visiting for the first time, it helps to get information that will help you to organise your stay in Sydney. The first thing you need to determine is whom you are visiting with. If you have kids, you can find several family friendly activities to keep the entire family occupied. Similarly, if you are visiting with a group of friends, there will certainly be events based on your mutual interests to catch. Following are some events planned for June 2015:
Hunter Valley Food and Wine Month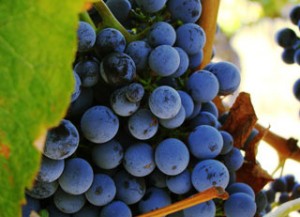 Most people enjoy some good food and wine and no one needs to be convinced that visiting Hunter Valley during the month of June is a great idea. The Hunter Valley Food and Wine Month is basically a celebration of the unique food and wine of the region. Hunter Valley is located a few hours north of Sydney, and it is famous for its shiraz and semillon. During the month of June, the region celebrates the outstanding produce using themed activities that include cooking classes, intimate dinners, blending master classes, cheese tastings and fireside port.
Sydney Film Festival
For the best short films, features and documentaries from across Australia and other parts of the world, visit the Sydney Film Festival between 3rd and 14th June. The Festival celebrates the best of cinematography with twelve days of films from all over the globe. You can expect a dynamic and eclectic program to keep you hooked. The selection of short films, feature films, animation and documentaries, are shown at different venues across the city. A highlight of the festival is the Official Competition choosing "courageous, audacious and cutting-edge" cinema.
Good Food and Wine Show

To sample the best wines from different regions of Australia, make your way to the Good Food and Wine Show from June 5th to 8th. Entice your taste buds with the best wine from the finest producers. With your glass in hand, you can sample what the country has to offer and you can even mingle and get advice from expert sommeliers. The experts offer advice on wine, while the top chefs in attendance prepare gourmet treats in the daily cooking demos.
Perisher Peak Festival
Celebrate the Perisher Peak Festival, which opens on the weekend of 5th to 8th June. Make your way to Perisher Valley to usher in the snow season. For four days, the Festival will feature different concerts over several venues. The unique Perisher snowfields environment is bound to keep you entertained as you enjoy every single moment. Get yourself a weekend festival pass and you can enjoy accommodation packages that offer great value. The festival that begins on Friday continues through the weekend winding up on Monday afternoon with an amazing Finale concert.
Pearl Beach Classical Music Festival
If you love music, make your way to Pearl Beach from 6th to 7th June. You can celebrate the romance in the air and get carried away on the magical musical journey. From its inception, the festival has had the goal of harmonising great music with the region's cultural life. Pearl Beach is a unique environment that is conducive for the festival with the excellent acoustics and intimate atmosphere. Past events have played host to many established performers as well as up and coming young artists.
Hair Expo 2015 Experience
Whether you are in the hair industry, or you simply want to find out how to take care of your hair, you need to visit the Hair Expo 2015 Experience between 6th to 8th June. This is where you will learn about the best brands and products, while taking in the show-stopping live performances. The location is the Sydney Exhibition Centre, Glebe Island.
Coonamble Rodeo and Campdraft
The 60th Coonamble Rodeo and Campdraft 2015 event goes down on the June Long Weekend from 4th to 6th. This is the Southern Hemisphere's largest combined rodeo and campdraft event and it is held in Coonamble, which is six hours North West of Sydney. The event has been running for more than 60 years now and it attracts around 1000 cowboys and cowgirls. More than 4000 spectators transform the Coonamble Showground into an exciting and full-blown wild riding extravaganza.
Shoalhaven Coast Winter Wine Festival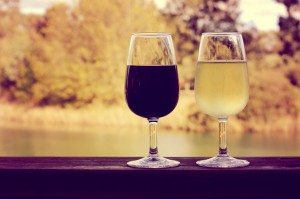 The long June weekend has a lot to offer and you can make a stop at the Shoalhaven Coast Winter Wine Festival. Here you can enjoy wine and cheese from participating cellar doors. Over the three days, from 6th to 8th June, visitors to the Shoalhaven location will be treated to a full program that features fine wine and great food. Eleven doors hosting various events from dinners, wine tastings, Unicorn cheese tastings and winery talks to vineyard tours, market stalls and themed lunches.
Cake Bake and Sweets Show
If you are a sweet tooth, you will love the Cake Bake and Sweets Show from 12th to 14th June. This is the ultimate food lover's experience. Three days of baking and cake decorating are bound to excite your taste buds. The location for the show is Sydney Showground, Sydney Olympic Park.
A Fine Possession: Jewelry and Identity
Whether you love the finer things in life or you are looking to get jewelry ideas for a special someone, a jewelry exhibition is what you need. The exhibition that started in September last year continues through June and beyond. The Powerhouse Museum stages the ambitious 'A Fine Possession jewelry exhibition' with more than 700 pieces spanning place, culture and time. You can find out everything you ever wanted to know about jewelry designed and worn in Australia and around the world.
One essential part of planning your trip is to think how you can travel conveniently to different events held in and around Sydney. By hiring a coach or minibus, all your transport needs will be catered for. Getting services from a reputable coach hire company will help to ensure that you enjoy every part of the journey, seated in well maintained vehicles that are comfortable and luxurious!