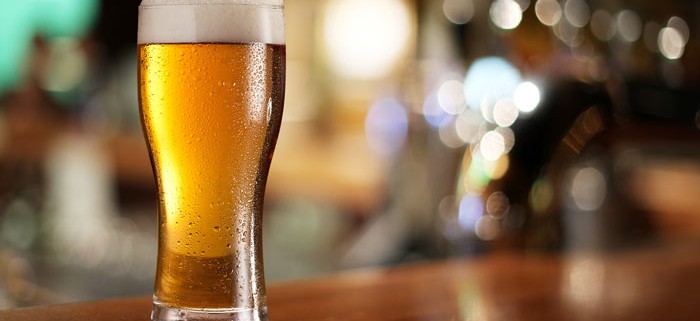 Top 10 Sydney Events Happening In March 2015
If you are planning to travel to Sydney, it is a good idea to start making plans early enough. There are many things to do in this vibrant city. Planning your itinerary will help to ensure that you make the most of your time here. Whether you live in the country or you are visiting from abroad, there are many things that will make your stay perfect. March is a month jam packed with different events happening all over town. The cool weather also makes the ideal atmosphere for visiting different Sydney attractions. Following are some of the events that you can enjoy as you celebrate the beginning of autumn.
End of Chinese New Year
The Chinese New Year ends on Sunday, 1 March 2015 and you can join the celebrations at Darling Harbour. The New Year celebrations take centre stage at the Chinese Garden of Friendship at Darling Harbour. The two-week festival is characterised by traditional Chinese food, art and beautiful performances and you can catch the tail end of the workshops and tours if you get there on Sunday.
St Ives Food and Wine Festival
On 1st March, take part in the Food & Wine Festival that is organised to raise Funds for Children's Charities. Organised by the St Ives Rotary Club, the festival aims to raise funds in support of charitable organisations such as "Room to Read". This is an organisation that helps to promote literature and gender equality and it does this by providing education resources for children in Africa and Asia. The festival provides a fun day out with different food and wine stalls, lifestyle boutiques and entertainment.
145 Classic: Ride for Youth

Another event that you can catch on the first day of March is the 145 Classic: Ride for Youth 2015.This one day ride attracts the best cyclists and it begins at Sydney's CBD and goes to the Southern Highlands. The ride is organised to raise money for the rehab program Triple Care Farm. The program aims to assist young people in need. You can either take part or sponsor a rider as your way to support this worthy cause or you can just go to watch the action and cheer on the riders.
ICC Cricket World Cup
Cricket lovers cannot be anywhere else during the month of March. The World Cup runs from 1st to 29th March 2015. Get down and show your support for the Australian team as they battle it out with the best and biggest teams in the world. Five matches are scheduled to be played at the iconic SCG and this is a great opportunity to get the entire family to go out and celebrate the much-loved sport. The games are bound to be a hit as the crowds get out to enjoy Australia's favourite past time.
Home Brew Master

Beer lovers are in for a real treat this March! The second annual Home Brew Master takes place on 7th and 8th march 2015.This is a popular competition that brings together the community to celebrate good company and great beer. All roads lead to the Vic Hotel in Marrickville where you will enjoy the Home Brewed beer that is on show. You will have the opportunity to vote for your favourite beverage and the winner will have their beer commercially produced and available on tap for everyone to enjoy!
Cake, Bake and Sweets Show Sydney
From 12th to 15th March 2015, sweet lovers can make their way to the Sydney Showground. Here, Australia's biggest cake baking and decorating event is on show. You can enjoy everything from celebrity demonstrations to baking competitions and master classes. The event is filled with some great advice, and you can grab some samples and supplies while you are at it. The family event is a great chance to celebrate the exciting art of baking and you can learn a few things at the show!
Taste of Sydney
Participate in the world's greatest restaurant festival from 12th to 15th March 2015. Make your way to the Centennial Park for the Taste of Sydney. A wide range of Sydney's best restaurants will be featuring special menus and you can enjoy tasting dishes that include a signature or 'icon' dish showcasing each restaurants philosophy. Enjoy Wine Theatre, Cocktail master classes and several new and exciting food attractions that will be on display.
Blue Mountains Music Festival
Music lovers cannot afford to miss the 20th annual Blue Mountains Music Festival. Slated for 13th to 15th March 2015, the festival promises a line-up of amazing local and international artists. Some of the names to look out for include Buffy Sainte-Marie, John Butler, Frank Yamma and David Birdie. The festival is packed with different performers to cater for all music tastes. You have to head on down and join other music lovers at the Blue Mountains!
St Patrick's Day party
With parties happening all over the city on St Patrick's Day, you can join the 17th March celebrations at P.J O'Briens. The iconic hotspot promises the biggest party in Sydney with all things Irish! Organise your group of friends and head on down to the location where you can down a couple of Guinness. This promises to be a great night as you enjoy the "greenest" day of the year!
Earth Hour
On 28th March 2015, do your part for the environment by participating in the Earth Hour. The event that was launched in 2007 in Sydney has grown bigger each year and it has now become a global phenomenon that has an important message. This grassroots movement asks everyone to turn off the lights for one hour as a way to shed light on issues of climate change. Take part by simply turning off the power where you are and become part of the world changing movement.
Getting the best transport hire in Sydney will help to ensure that you get where you need to be. By hiring a coach or minibus, you can be sure that your group will always travel together conveniently. While you are at it, remember that the Sydney Film Festival at Casula Powerhouse is still on!